Vatican Cardinals Heap Praise on Medjugorje . ..Pope's "Authoritative Interpreter" Sends Greetings to Youth Festival.
Pope Francis has declared Cardinal Christoph Schönborn of Vienna to be the "authoritative interpreter" of 'Amoris Laetitia,' the papal document on marriage and family. Crux Now.com

"I am very happy and I feel that heaven is open above this place (Medjugorje) and the angels descend upon this place, that they rejoice with us at this great meeting, because you are all at this meeting with the Lord!" CARDINAL ERNEST SIMONI

---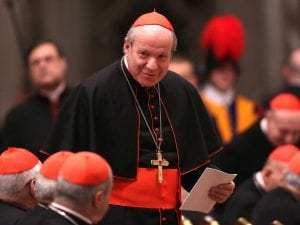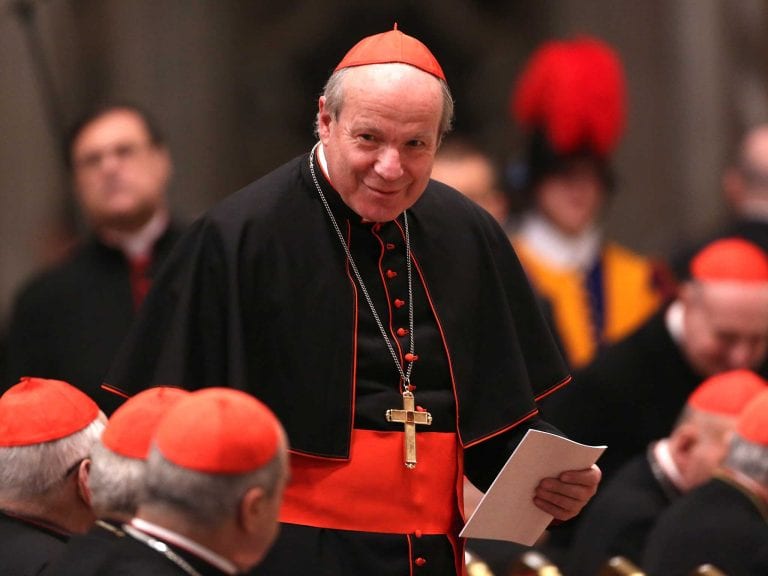 Cardinal Christoph Schönborn  sent a greeting to the Medjugorje Youth Festival this year.
In the text on kath.net:
"Dear young friends! Again you have found yourself in so great numbers in Medjugorje. No one has commanded you to go to these summer temperatures. You have made up your mind, for that is a wish of your hearts, otherwise you would not be anxious to take these hardships upon you. What makes you travel to Medjugorje?
This is not up-to-date, not even trendy, no, that is the special closeness of the Mother of God that draws you. I also know of Lourdes and other places where Mary is close to us, indeed is presently present, such a powerful force, a consolation, which emanates from Mary! Countless people have found themselves by their closeness to faith, have converted, many have been able to confess, often after years, and receive forgiveness.
I was greatly moved when our Holy Father, Cardinal Henryk Hoser, personally appointed the Archbishop of Warsaw, personally, as an envoy, to explore the pastoral questions of Medjugorje, just on February 11, the day of the Mother of God of Lourdes. This is a beautiful sign of the fruits of Medjugorje. The Archbishop has especially mentioned the many conversions.

Therefore I pray you, pray for the Pope and his concerns, especially for those who are very close to his heart! He is the successor of St. Peter to whom Jesus entrusted his Church.
I have another request to you: Pray for love, and that is the love the Pope has to the poor and the little. Whoever carries this love in his heart does not miss life. From Medjugorje flows a powerful love for man, even in suffering. These days, I am with you and I wish you many graces, a sincere confession, but also a joy in this celebration. Do not allow nothing and no one to rob you of this joy, for it is a reliable sign in the world of today. "
---
Since you're here …
… we have a small favor to ask. More people are reading Mystic Post than ever but advertising revenues across the media are falling fast. And
unlike many news organisations, we haven't put up a paywall – we want to keep our journalism as open as we can

. So you can see why we need to ask for your help. Mystic Post's independent journalism takes a lot of time, money and hard work to produce. But we do it because we believe our perspective matters – because it might well be your perspective, too.
High quality journalism is essential intellectual nourishment. The generosity of providing such a service without a paywall deserves recognition and supportGiacomo P, Italy
I've been enjoying Mystic Posts for several years now. Today, when so much seems to be going wrong in the world, Mystic Post is working hard to provide truthful Catholic news. I want to support that Robb R. UK
I appreciate there not being a paywall: it is more democratic for the media to be available for all and not a commodity to be purchased by a few. I'm happy to make a contribution so others with less means still have access to information. Annonymous Donator
If everyone who reads our reporting, who likes it, helps to support it, our future would be much more secure.
Thank you
$1.00 $10,00 $25.00 $1,000 – Any contribution makes a big difference.
With a $25.00 donation receive a free miraculous medal. We can really use it – THANKS!