Signs – North Korea Tests Monster Hydrogen Bomb… Putin warns world on verge of a 'large-scale conflict'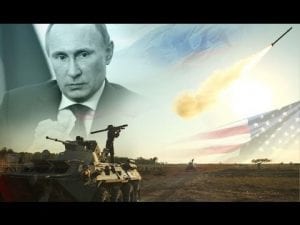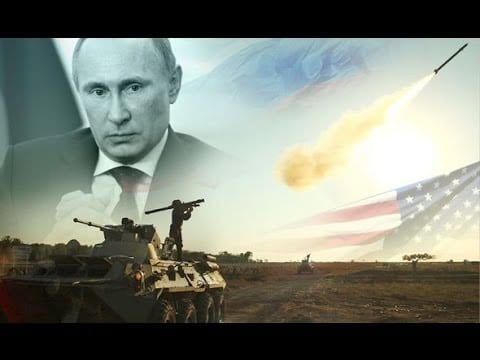 North Korea said on Sunday it detonated a hydrogen bomb, possibly triggering an artificial earthquake and prompting immediate condemnation from its neighbors — despite the rogue regime calling the test a "perfect success."
The blast, carried out at 12:29 p.m. local time at the Punggye-ri site, triggered a magnitude 6.3 earthquake in North Korea, the U.S. Geological Survey reported, though officials in Seoul said it was a magnitude 5.7 quake.
Just hours before Sunday's test, photos emerged showing the North Korean dictator inspecting a new thermonuclear warhead in a lab. This would be North Korea's sixth nuclear test and first since September 2016.
President Trump condemned the test on Twitter Sunday morning.
"North Korea has conducted a major Nuclear Test. Their words and actions continue to be very hostile and dangerous to the United States," Trump tweeted.
MOSCOW (Reuters) – President Vladimir Putin warned on Friday that the standoff between North Korea and the United States was close to spilling into a large-scale conflict and said it was a mistake to try to pressure Pyongyang into halting its nuclear missile program.
Putin, due to attend a summit of the BRICS nations in China next week, said the only way to de-escalate tensions was via talks, and Sergei Lavrov, his foreign minister, said Washington not Pyongyang should take the initiative on that.
"It is essential to resolve the region's problems through direct dialogue involving all sides without advancing any preconditions (for such talks)," Putin, whose country shares a border with North Korea, wrote on the Kremlin's web site.
"Provocations, pressure, and bellicose and offensive rhetoric is the road to nowhere."

Please follow and like us:
---
The world is under attack and Mystic Post is facing real difficulties right now.

We need your help spreading the messages of the Queen of Peace.

We work very hard for Our lady every day.

Helping to Spread Our Lady's message of the coming of Her Triumph is our Mission
Satan is attacking her plans for peace and salvation for the world like never before.








God Bless you and thank you for your support and help...Stephen Ryan Founder of Mystic Post