Andy Cooney, Great Friend of Medjugorje, Hosts Christmas Celebration at Carnegie Hall in New York December 11, 2O17
Recently, I had the wonderful opportunity to get to know New York Tenor Andy Cooney in Medjugorje.  He loves Our Lady, he loves the Catholic faith, and he loves New York.  Steve Ryan Mystic Post
For the 7th consecutive year Andy Cooney's will be hosting a Christmas Celebration in New York at Carnegie Hall.      Get ticket information here
Or Visit Andy's  Official Website at www.andycooney.com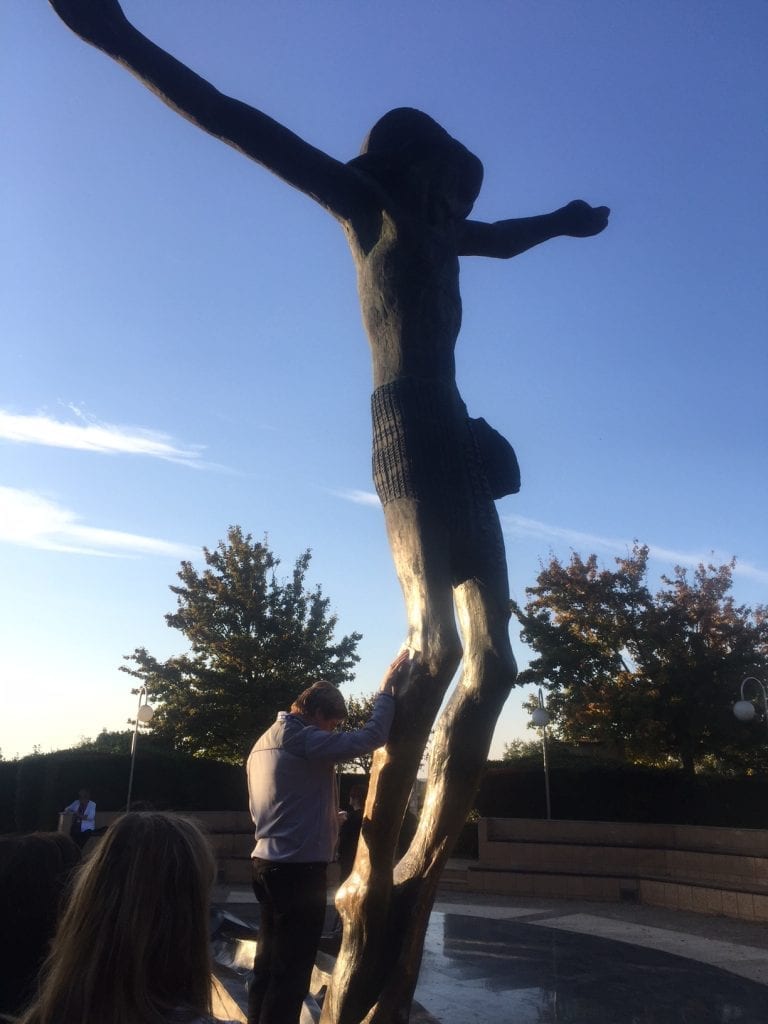 This concert benefits Father Francis Pizzarelli's organization Hope House Ministries, which focuses on helping young people with addiction as well as homeless, single mothers within the Long Island community.
---
ANDY COONEY'S CHRISTMAS CELEBRATION
Monday December 11, 2017
CARNEGIE HALL
NEW YORK NY
STARRING
ANDY COONEY WITH SPECIAL GUEST
NEW YORK TENORS
*DANIEL RODRIGUEZ  *ANDY COONEY  *CHRISTOPHER MACCHIO
AND
LARRY GATLIN AND RONAN TYNAN
Accompanied by
THE BIG APPLE ENSEMBLE
HIBERNIAN FESTIVAL SINGERS
10% Discount per ticket on groups of 20 or more
Special Rates & Packages for groups of 40 or more
**********************
BUS PACKAGE
Leaving from
OUR LADY OF LOURDES
Carmans Road & Linden Street, Massapequa Park, NY
3:30pm 
 Parquet level ticket & and Bus $120 
For information or reserve on Massapequa Park bus call: 516-798-3014
or
E-mail: [email protected]
FOR BUS LEAVING FROM ST ROSE OF LIMA
Merrick Road, Massapequa
 Call Susan: 516-319-9837
FOR TICKET & BUS PACKAGES MAKE CHECK TO:
MILL POND MUSIC
PO BOX 735
 MASSAPEQUA PARK,  NY 11762 
**************************************
For other pick up locations call:
Dorothy at Prime Time Travel
1-631-286-7329
LIE Exit 63 Park & Ride (North Ocean Ave), Farmingville, Patchogue area
LIE Exit 53 Park & Ride (Wicks Road),
LIE Exit 41 South (Cantiague Park, Hicksville),
LIE Exit 36 North (Christopher Morley Park).
25 or more will pick up at your location
******************************************
MORE BUS PICK UP AREAS
Bayshore Area ………Call Maureen-1-631-589-5379
Smithtown/Riverhead Area  ….Call Helen -1-631-727-4664
Floral Park …..Call Barbara – 516-775-7505 or Eugenia-516-352-2633
Port Jefferson…..Call Kathy-1-631-433-4488
Albany Area… Jim …(518) 438-8908 or (516) 972-5682
********************************************
TICKET INFORMATION-without bus
Prime Parquet…$125
Parquet…………. $100
Second Tier…….$85
Dress Circle…..   $75
Center Balcony…$55
Balcony……………$45
Shipping & Handling $5.00 per order
Please make your check paybable to:
HOPE HOUSE MINISTRIES
MAIL TO
CHRISTMAS CELEBRATION
MILL POND MUSIC
PO BOX 735
 MASSAPEQUA PARK,  NY 11762 

Please follow and like us:
---
The world is under attack and Mystic Post is facing real difficulties right now.

We need your help spreading the messages of the Queen of Peace.

We work very hard for Our lady every day.

Helping to Spread Our Lady's message of the coming of Her Triumph is our Mission
Satan is attacking her plans for peace and salvation for the world like never before.








God Bless you and thank you for your support and help...Stephen Ryan Founder of Mystic Post