Back Home From Medjugorje … Not ready to clean my muddy shoes that climbed Apparition Hill on a cool misty evening
My shoes may stay muddy with Apparition Hill dirt for some time.  
The evening I climbed Apparition Hill a light mist was falling. With the light rain falling and night sky descending I found myself alone on the hill.  On the hill you learn that you might be alone but you are never lonely. I had  a nice chat with the Queen of Peace.   This photo of Our Lady was taken on November 7th at about 6:3O pm with my iPhone.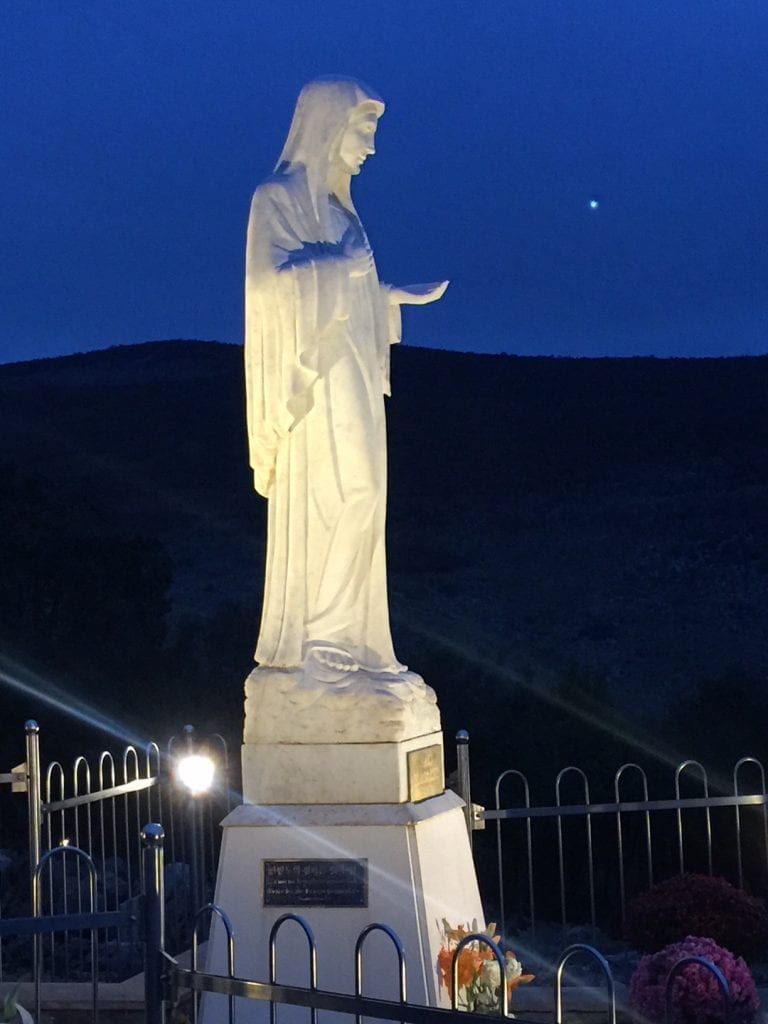 These are photos I took on my iPhone in Medjugorje I Hope you enjoy.
Medjugorje deepens our faith and encourages the faithful to attend Mass, receive the Euchaist, go to confession and pray the Rosary.
Hail Mary full of Grace
The Music is "Gospa Majka Moja" from the album" Songs of the Youth Festival 2008 Medjugorje"
I do not own the copyright to the music or some of the images and no infringement is intended
Please follow and like us:
[wpdevart_like_box profile_id="ministryvalues" connections="show" width="300″ height="125″ header="small" cover_photo="show" locale="en_US"]