North Korea fires new ballistic missile. Stock Market Turns Negative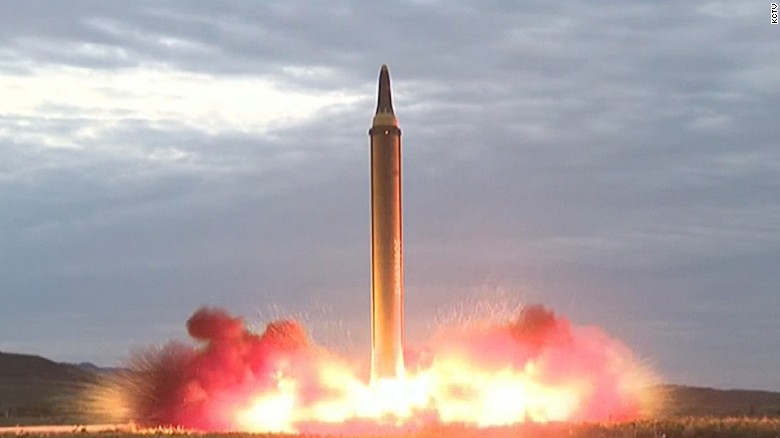 [wpdevart_like_box profile_id="ministryvalues" connections="show" width="300″ height="150″ header="small" cover_photo="show" locale="en_US"]
North Korea has fired a ballistic missile, South Korean media say, quoting military officials.
The news was confirmed by a US government source, according to Reuters news agency.
South Korean news agency Yonhap reported that the missile flew eastward from Pyongsong in South Pyongan province.
It is not clear how far it went or whether it flew over Japan as other missiles did earlier this year.
North Korea has test fired several other missiles this year, including its first intercontinental ballistic missiles, as tensions increase over its nuclear programme.
South Korean and US authorities are working together to analyse the latest missile's trajectory, according to a statement from South Korean military chiefs. It is unclear what range it had.
---
---