Our Lady "Implores" Us to Be Her Apostles… This Advent please take her words to Heart. Take Action Help make Medjugorje the most powerful Spiritual Movement on Earth.
Throughout the years Our Lady, The Queen Peace, has "implored" all of us to be her apostles.  *See the messages below*
Her urgent request implies action. She is calling us to go beyond prayer and to spread her messages of Peace in an active way.  Christ's apostles are the best example of active evangelization.  Risking their lives they took the word of Jesus Christ to the ends of the earth.   Their sacrifices built the Church Catholic and lit the fire that allowed Christianity to spread around the world. 
Today the world needs you to be apostles of Jesus and Our Lady like never before. 
Catholic Media in the USA continues to be hostile towards Medjugorje, often reporting fake news. So many positive statements in 2o17 have come from the Vatican  about Medjugorje yet Catholic media remains silent and negatively biased.
Mystic Post is a determined apostle of Our Lady the Queen of Peace.
Right now Mystic Post has been joined by  over 31,ooo apostles as Facebook followers. 
These numbers matter.
Of course Facebook has many issues but they have allowed the Messages of Medjugorje to circumvent  the gatekeepers in Catholic Media who continuously slam the door shut. 
USA Catholic media has been a huge obstacle in making Medjugorje known. But there is a solution.
The larger the following on Facebook the move leverage the spiritual movement of Medjugorje will have in Catholic Media.   Thankfully, we are not alone. Spirit Daily and Mary Tv are great apostles of Our Lady as well. Please support them as well.
We believe deeply that something special will happen.
At a certain critical moment the triumph of Queen of Peace will begin to become the most powerful movement in the history of the Catholic Church.
Help Make Medjugorje known to the World.. We need 5o,ooo apostles, then 1oo,ooo. From there the sky is the limit.
NOW  is Our Lady's time!!
So please follow us on Facebook and share this message thanks! Steve Ryan
[wpdevart_like_box profile_id="ministryvalues" connections="show" width="300″ height="150″ header="small" cover_photo="show" locale="en_US"]
---
"Dear children, as a mother I implore you to persevere as my apostles"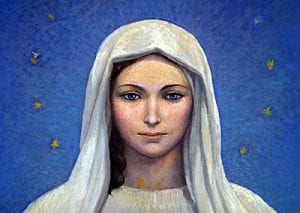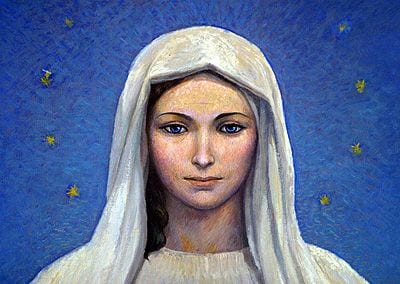 "I implore you to keep opening the way to the Heavenly Father for all those who have not come to know Him and have not opened their hearts to His love. By your life, open the way to all those who still wander in search of the truth."
"Dear children, with motherly love I implore you, love one another. May there be in your hearts, as my Son desired from the very beginning, love for the Heavenly Father and for your neighbour in the first place — above everything of this world."
"With a motherly heart I am imploring you, my children, but I am also repeatedly warning you, that concern for those who have not come to know my Son be in the first place for you."
" I am imploring the Holy Spirit to renew and strengthen you. I am imploring the Holy Spirit that, as you help others, you too may be healed. I am imploring Him that, through Him, you may be God's children and my apostles. "
" I am imploring Him to help you with the divine spirit, as I also desire to help you with my motherly spirit. My children, you must be better. Only those who are pure, humble and filled with love sustain the world – they are saving themselves and the world. My children, my Son is the heart of the world."
" I am imploring you to pray for the whole world. My heart is suffering. Sins are multiplying, they are too numerous. But with the help of those of you who are humble, modest, filled with love, hidden and holy, my heart will triumph. Love my Son above all and the whole world through Him. Never forget that each of your brothers, within himself, carries something precious – the soul. "
"Therefore, I am imploring you, apostles of my love, have open hearts always ready for mercy and forgiveness. According to my Son, always forgive your neighbors, because in that way peace will be in you"