Our Lady of Medjugorje Showed Visionary Ivan Heaven Twice…"I do not feel neither space nor time" Sometimes Gospa Prays in Aramaic, The language of Jesus
---
"In 1984 and also in 1988 Our Lady showed me Heaven.

 

He told me the day before.

 

That day, I remember, Our Lady came, she took me by the hand and in a moment I came to Heaven: a space without borders.
---
In an interview with ' Papaboys 3.0 ', the visionary Ivan explains the sensation felt before an apparition of Our Lady . We know that Ivan is one of the six chosen by the Queen of Peace to transmit his messages and keep ten secrets that will be revealed to the world when the Heavenly Mother deems it most appropriate.When they ask him what he feels during an apparition, he answers:
"Vicka, Marija and I have the meeting with the Madonna every day. We prepare ourselves by reciting the rosary at 6 pm with all the people in the chapel. As the moment approaches, the 7 minus 20, I feel more the presence of the Madonna in my heart.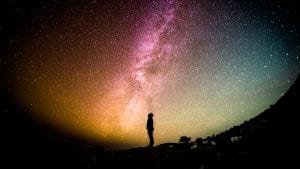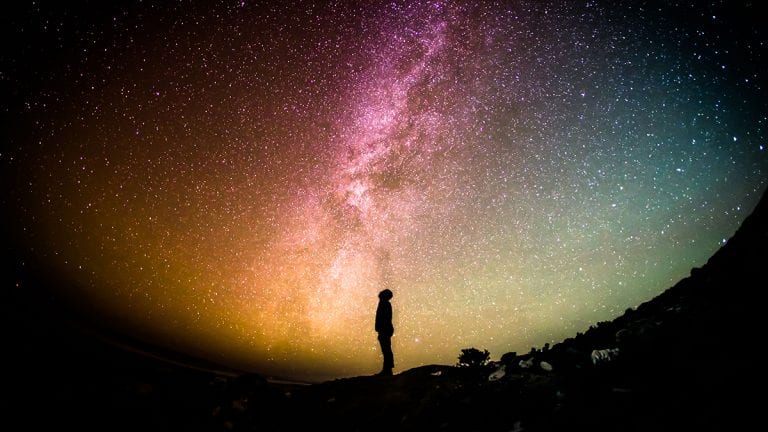 The first sign of his arrival is a light, a light of Paradise, a piece of Paradise comes to us. As soon as the Madonna arrives I see nothing around me: I see only her! At that moment I do not feel neither space nor time. In every apparition the Madonna prays with her hands extended on the priests present; he blesses us all with his motherly blessing. In recent times, Our Lady prays for holiness in families.
She sometimes prays in her Aramaic language. Then, a private conversation follows between us. It is difficult to describe what an encounter with the Madonna is like. At every meeting I address a thought so beautiful that I can live on this word for a day ".
That piece of Paradise that the seer feels inside her heart during the apparition does not vanish when the Madonna finishes her message, but lasts for the rest of the day, but what does it consist of?
Well that Ivan is unable to explain it: "It is difficult to convey this joy to others. There is a desire, a hope, during the apparition, and I say in my heart: 'Mother, stay a little longer, because it's so nice to be with you!'. His smile, look at his eyes full of love … The peace and joy that I feel during the apparition accompany me all day. And when the night can not sleep, I think: what will Our Lady tell me next day?
I examine my conscience and I think if my actions were in the will of the Lord, and if Our Lady is happy? His encouragement gives me a special charge ".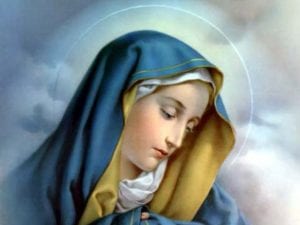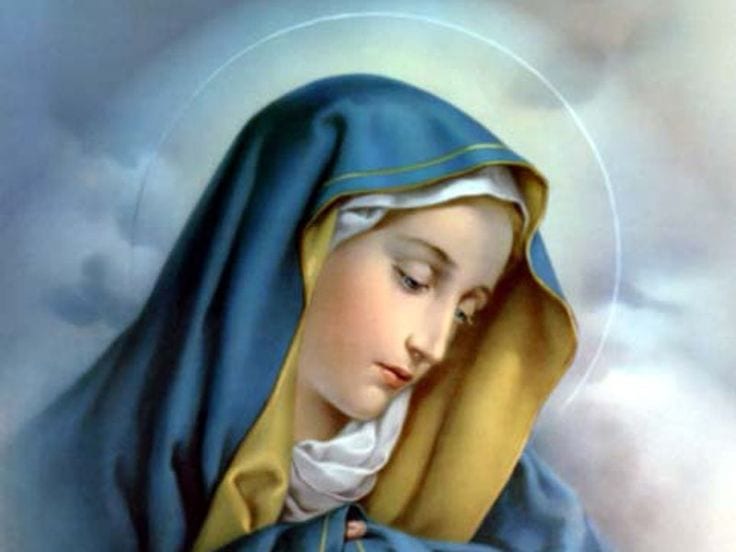 The messages of Our Lady are few and simple and remain virtually unchanged for 31 years, but the Celestial Mother has a project to be realized and precisely on this is questioned Ivan, who in talking confesses that he does not know what it is to the end: "The Madonna has a precise project for the world and for the Church.
He says: 'I am with you and together with you I want to achieve this plan.
Decide for good, fight against sin, against evil. '
I do not fully know what this plan is.
This does not mean that I do not have to pray for its realization.
We do not always have to know everything!
We must trust the requests of Our Lady ".
At this point he was asked if it is true that Our Lady showed him Heaven, giving him tangible proof not only of the veracity of the apparitions but of the importance of the messages and the project to be implemented and Ivan explains:
"In 1984 and also in 1988 Our Lady showed me Heaven. He told me the day before. That day, I remember, Our Lady came, she took me by the hand and in a moment I came to Heaven: a space without borders in the Medjugorje valley, without borders, where songs are heard, there are angels and people walk and sing ; all wear long dresses.People looked the same age … It's hard to find words. Our Lady guides us to Heaven and when she comes every day brings us a piece of Paradise ".
---
Since you're here …
… we have a small favor to ask. More people are reading Mystic Post than ever but advertising revenues across the media are falling fast. And
unlike many news organisations, we haven't put up a paywall – we want to keep our journalism as open as we can

. So you can see why we need to ask for your help. Mystic Post's independent journalism takes a lot of time, money and hard work to produce. But we do it because we believe our perspective matters – because it might well be your perspective, too.
High quality journalism is essential intellectual nourishment. The generosity of providing such a service without a paywall deserves recognition and supportGiacomo P, Italy
I've been enjoying Mystic Posts for several years now. Today, when so much seems to be going wrong in the world, Mystic Post is working hard to provide truthful Catholic news. I want to support that Robb R. UK
I appreciate there not being a paywall: it is more democratic for the media to be available for all and not a commodity to be purchased by a few. I'm happy to make a contribution so others with less means still have access to information. Annonymous Donator
If everyone who reads our reporting, who likes it, helps to support it, our future would be much more secure.
Thank you
$1.00 $10,00 $25.00 $1,000 – Any contribution makes a big difference.
With a $25.00 donation receive a free miraculous medal. We can really use it – THANKS!