Mirjana: "The apparitions of Fatima and Medjugorje? For me they are connected "
---
Originally Published i La Luce Di Maria…Translated By Google
Mirjana: "Our Lady is completing what she started in Fatima in Medjugorje"
Q: Has Our Lady said anything about Garabandal or other apparitions?
Mirjana: Only about Fatima. She said, "What I have started in Fatima I will finish in Medjugorje. My heart will triumph". I cannot go into details. That's the only apparition she mentioned aside from Medjugorje.
In an interview granted to the microphones of ' Radio Maria ' Mirjana spoke to Father Livio about the secrets revealed by Our Lady and about the relationship between the apparitions of Fatima and those of Medjugorje . Knowing that some of the secrets contain the revelations of punishments and catastrophes, Father Livio urges his guest to explain why he always preaches calm and serenity inviting the faithful not to be afraid and Mirjana replies: "But because there is nothing to have fear. I do not understand why you should be afraid. I just want to tell all my brothers and sisters that fear does not help. Fear is given only by those who do not have the Lord in the first place in the heart ". Father Livio then asks her if we are really safe and Mirjana answers with two questions that lead the priest to give her reason: "If in the first place in your heart there are the Lord and the Madonna, what should you be afraid of? Explain me?".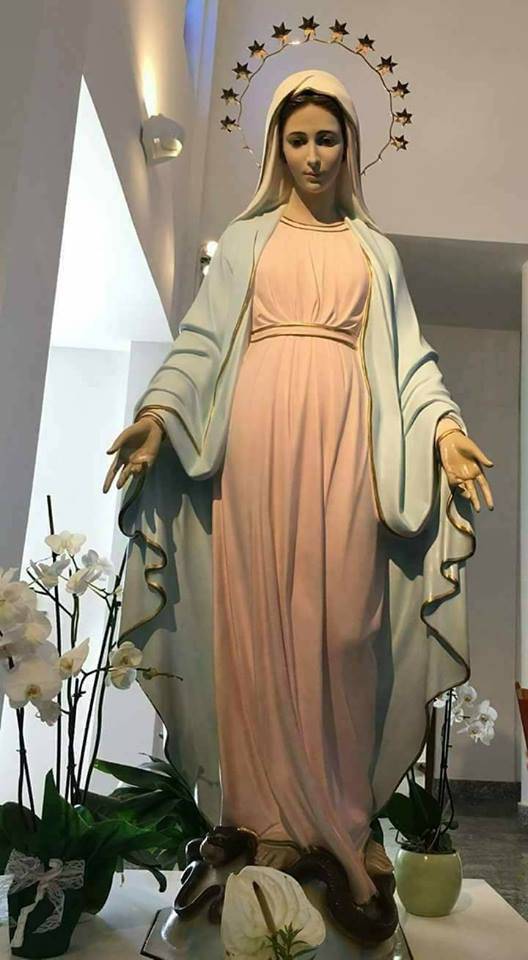 The certainty expressed by the visionary brings father Livio to ask her why some of her colleagues claim that secrets can be mitigated with prayers and she claims instead that what is decided can not be changed. Mirjana says that she was sure that the secrets would be discussed and that in reality what is contained in the secrets can not be changed. At this point the priest asks her if she confirms her interpretation of a message of Our Lady , if she really thinks that in that message the Celestial Mother wanted to say that her work began in Fatima and continued in Medjugorje and the visionary confirms her thoughts to about.
[wpdevart_like_box profile_id="ministryvalues" connections="show" width="300″ height="150″ header="small" cover_photo="show" locale="en_US"]
Finally Father Livio asks her why at the same time the Blessed Virgin is worried that the new generation will build a world without God and she answers: "I think that with this warning Our Lady wants to warn us, as if to say:" Where are you? going?Wait, stop! What do you want from your life? Do you want a real life or do you want that fake life created with materialism and with all earthly things? Building a world completely without the Lord I think it's impossible. "
---
---
Since you're here …
… we have a small favor to ask. More people are reading Mystic Post than ever but advertising revenues across the media are falling fast. And

unlike many news organisations, we haven't put up a paywall – we want to keep our journalism as open as we can

. So you can see why we need to ask for your help. Mystic Post's independent journalism takes a lot of time, money and hard work to produce. But we do it because we believe our perspective matters – because it might well be your perspective, too.
High quality journalism is essential intellectual nourishment. The generosity of providing such a service without a paywall deserves recognition and supportGiacomo P, Italy
I've been enjoying Mystic Posts for several years now. Today, when so much seems to be going wrong in the world, Mystic Post is working hard to provide truthful Catholic news. I want to support that Robb R. UK
I appreciate there not being a paywall: it is more democratic for the media to be available for all and not a commodity to be purchased by a few. I'm happy to make a contribution so others with less means still have access to information. Annonymous Donator
If everyone who reads our reporting, who likes it, helps to support it, our future would be much more secure.
Thank you
$1.00 $10,00 $25.00 $1,000 – Any contribution makes a big difference.
With a $25.00 donation receive a free miraculous medal. We can really use it – THANKS!
---