Did Russia Save Syrian Christians from Genocide? The Patriarch of Moscow Says "Yes" …The Story American Media Refuses to Report.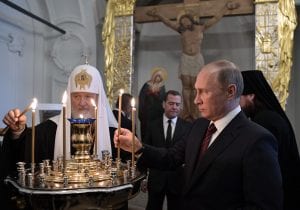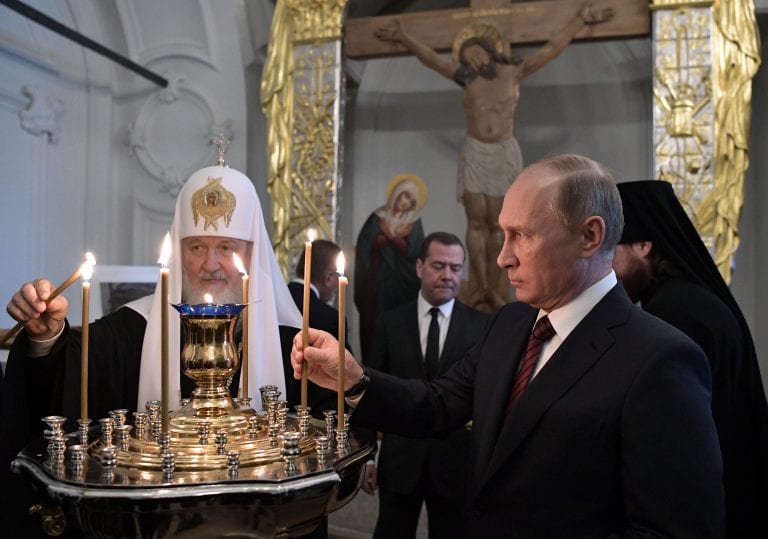 Thanks to Russia's military intervention in the Syrian conflict, the "genocide" of Christians was stopped. And now, the Russian Orthodox Church will take on the task of supporting the reconstruction of Syrian churches, but also of mosques and historical monuments.
This was stated by Kirill, Patriarch of Moscow and all the Russias, in the traditional television interview broadcast on Rossija channel 1 on Sunday 7 January, the day when Russian Orthodox Christians celebrated Christmas. In the interview, focusing on the condition and recent trials the Middle Eastern Christian communities have had to face, the Primate of the Russian Orthodox Church also reproposed personal memories useful to account for the Russian approach regarding the Middle Eastern events of recent years.
"In 2013", said the Russian Patriarch, "the heads of local Orthodox Churches came to Moscow to celebrate the 1025th anniversary of the Baptism of Rus, and when they met Vladimir Putin, one of the strongest messages was the request that Russia should accept to take part in the protection of Christians in the Middle East. I am pleased", Kirill added, "that this happened, and thanks to Russia's intervention, the genocide of Christians was stopped".

The Head of the Russian Church confirmed the intention of the Patriarchate of Moscow to contribute to the humanitarian aid of Middle Eastern populations, and also to the reconstruction of "places of worship, monasteries, monuments, including Muslim monuments and historical monuments".
Kirill also reread in parallel the recent Syrian events and those related to the fall of the Iraqi regime of Saddam Hussein, emphasizing their impact on the condition of local Christian communities. According to the Russian Patriarch, "already in 2014 it was clear that the conflicts started in Syria were caused by extremist groups that, once they had reached power, they would have eliminated the Christian presence in that Country. This is why Christians actively supported Assad and his government "bearing in mind that with him" the Country had a certain balance of power and, very importantly, people felt safe".
In Iraq, on the contrary, recent events have seen the drastic decline of the native Christian communities, rooted in those territories since apostolic times. "During the regime of Saddam Hussein", said Patriarch Kirill in this regard "I visited Iraq, including the northern part of Iraq.
I was in Mosul, I was visiting the ancient Christian monasteries: There I saw the devotion of the people, and they were all happy to see that Christian churches lived in safety in a Muslim environment… Now there is practically nothing: monasteries destroyed, temples blown up". (GV) (Agenzia Fides, 8/1/2018)