Sadly, Cranberries' Dolores O'Riordan Dies at 46 Listen to Unforgettable Version of 'Ave Maria' Goosebumps
In an interview after meeting Pope John Paul II, O'Riordan credited her faith as one of her greatest musical influences:"The Church influenced a lot of my development as an artist and as a musician. I learned an awful lot of my music through the church and stuff like that. For me It's always been a good thing, a positive thing in my life."
Dolores O'Riordan, lead singer/songwriter for the famed Irish rock band, The Cranberries, has passed away unexpectedly at the age of 46. Her publicist broke the tragic news in a statement explaining: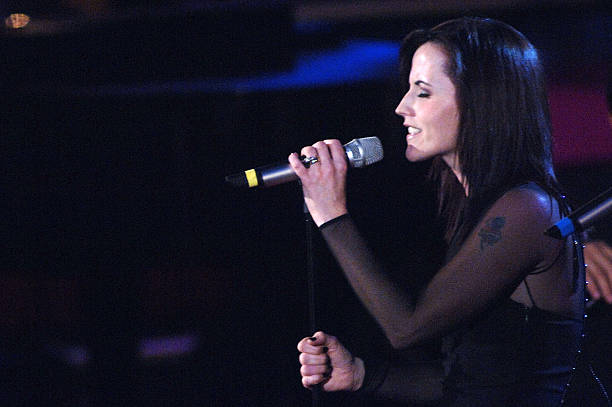 With Pavoratti in Bosnia

"Irish and international singer Dolores O'Riordan has died suddenly in London today," her publicist said in a statement on Monday. "She was 46 years old. The lead singer with the Irish band The Cranberries, was in London for a short recording session. No further details are available at this time."
In September, 1995, Dolores performed "Ave Maria" with Luciano Pavarotti at a charity concert in Modena, Italy. In attendance at the concert was Princess Diana, who O'Riordan recalled meeting to the Independent:
O'Riordan, who only a few years ago opened up about her bleak history of sexual abuse, won the lead singer spot with The Cranberries in an audition and successfully fronted the band for 13 years. The band released five full-length albums, their greatest being No Need To Argue (1994), which sold 17 million worldwide.
The parish priest from her home town, Father James Walton, has confirmed that O'Riordan's funeral will take place in Ireland, at Ballybricken & Bohermore Parish. The date of the funeral will depend on when her body is returned to Ireland.
He said: 'I only found out this afternoon. Her family is very devastated and upset. The suddenness of her death has been a shock. I met Dolores two or three times when she was home visiting family. She was a lovely lady."
In an interview after meeting Pope John Paul II, O'Riordan credited her faith as one of her greatest musical influences:
"The Church influenced a lot of my development as an artist and as a musician. I learned an awful lot of my music through the church and stuff like that. For me It's always been a good thing, a positive thing in my life."
---