THREE PROPHECIES FROM THE VIRGIN MARY THAT ARE BEING FULFILLED IN THE WORLD RIGHT NOW …# 3 WILL SURPRISE
---
Three Prophecies unfolding before our eyes
I think it is important to note that Mystic Post is not inventing this idea that certain events are beginning to take place that point to the fulfillment of Fatima and Medjugorje's prophecies. 
In fact, Medjugorje Visionary Mirjana has suggested this in her new book, "My Heart Will Triumph". She writes: 

"Our Lady told me many things that I cannot yet reveal. I can only hint at what the future holds, but I do see indications that the events are already in motion."
Prophecy #1:  "In response to a question posed by the visionaries: "What will become of Poland?" "There will be great conflicts, but in the end, the just will take over."   
Fast forward to today. We see two monumental events that point to the fulfillment of this 1981 prophecy that "The just will take over" 
Abortion in Poland became illegal on 2O16  except in cases of rape, when the woman's life is in jeopardy, or if the fetus is irreparably damaged.  Poland is one of the few countries in the world to outlaw abortion after decades of complete legalisation (during Communist rule)


Honoring God's day of rest  On November 24, 2o17 Poland's lawmakers approved a law that will phase out Sunday shopping by the year 2020. No country with a majority Christian population has passed such a law in decades.
Prophecy #2:
"With respect to Russia: It is the people where God will be most glorified. The West has made civilization progress, but without God, as if they were their own creators."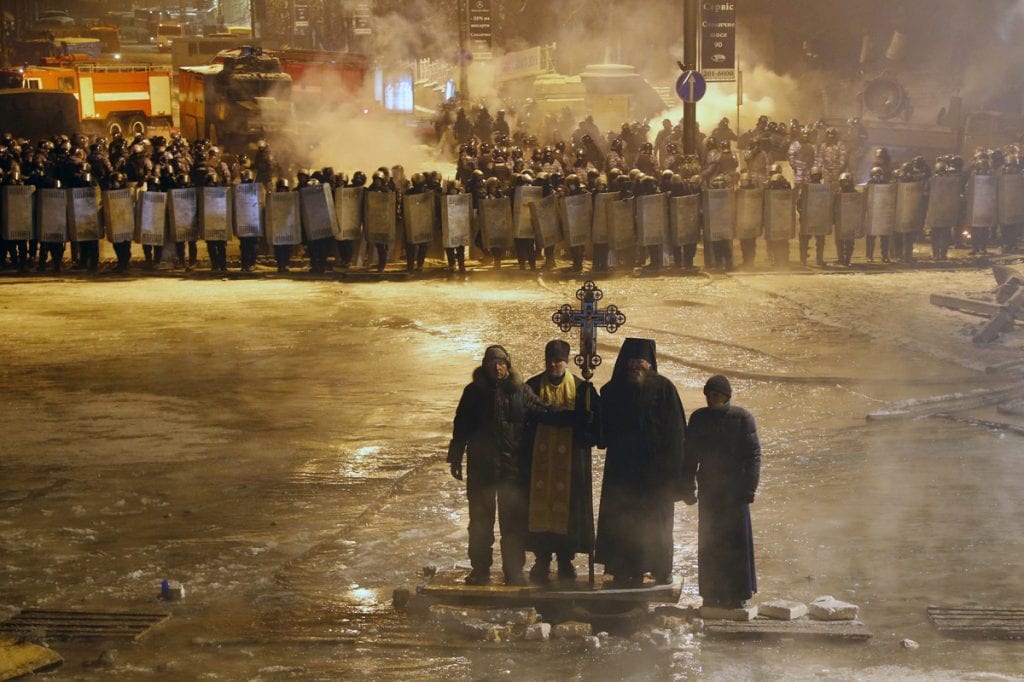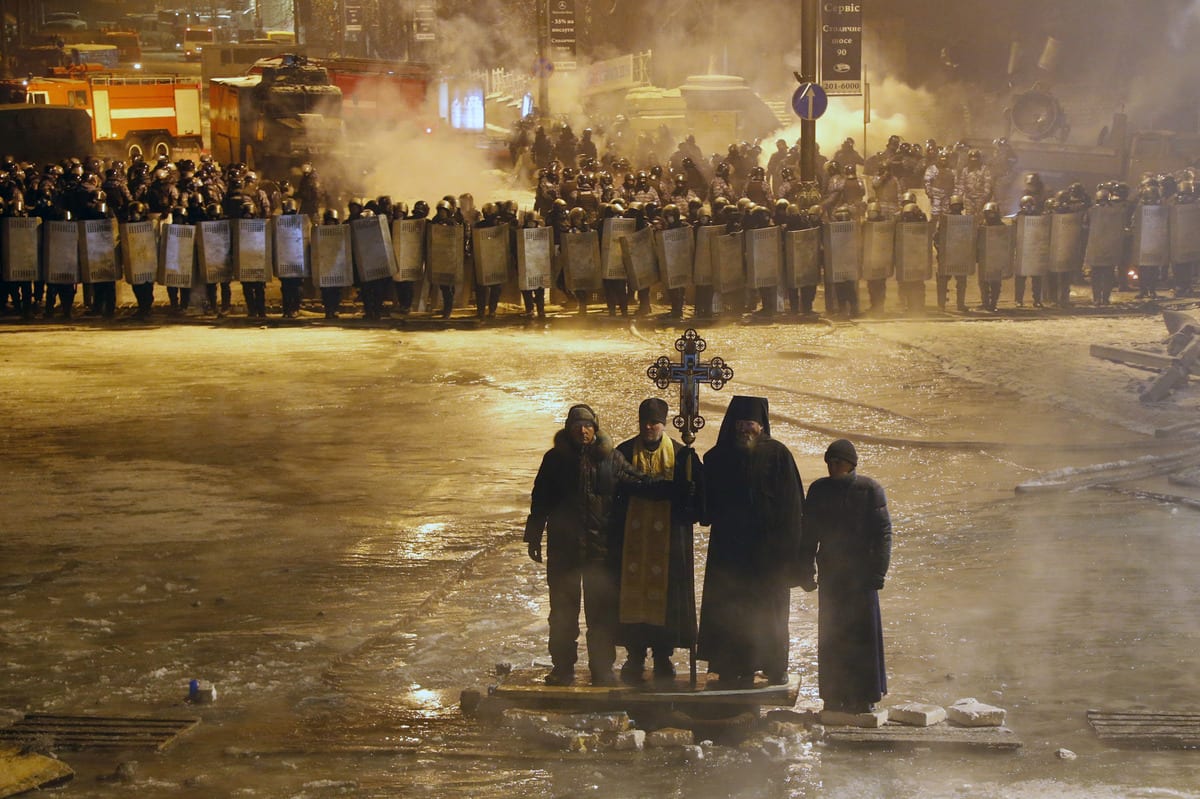 Mystic Post has written extensively about the mysterious rise of Christianity in Russia. Mystic Post finds this prophecy particularly noteworthy in that Russia finds its self again at the center of Our Lady's predictions. It seems that Medjugorje and Fatima are connected by the mysteries of Russia.  Russia, it seems out of nowhere, has emerged onto the world stage and has suddenly become an adversary of the West and an enemy of the United States.


Prophecy #3 


From the Fatima "Secrets": 

 "The Holy Father will consecrate Russia to me, and she shall be converted, and a period of peace will be granted to the world. "
Now, many people will disagree with my interpretation of what is meant by the Our Lady's words when she said:  "A period of Peace will be grated to the world', but the evidence suggests we are living in the "grace period"  promised by God right now. 
On  October 25, 2015 the Virgin Mary said "You are living in the days of grace and are not conscious of the gifts which God has GRANTED  to you through my presence."  On October 11, 2011 Mirjana Soldo said to a group of pilgrims: "I'm sorry I cannot share with you more of what is supposed to happen in the future, but  I can tell you one thing. "We have this time of grace we are living in right now, and we have the time of the triumph of Our Lady's heart. Between these two times, there is a bridge."

Through her messages, now for so many years, Our Lady has frequently reminded the world that we are living in a special time of grace granted to us by God. 
It is vital to understand that Fatima's prophecy of a "Period Peace" does not neccessarily mean peace on earth would reign, but rather God would grant "Peace to the World". And that "peace" that God granted to the world is, in fact, the  Blessed Mother, the Queen of Peace at Medjugorje.
What I am suggesting is that Medjugorje is the period of  "PEACE" granted to the world.  Our Lady says Medjugorje is the fulfillment of Fatima.
The important point is that God only granted the world this "peace" for a period of time and if we are to believe Visionary Mirjana this "period of peace" or rather Our Lady's presence on earth at Medjugorje may be coming to an end.
Our Lady urgently implores us to Pray and to put God in the first place in our lives and peace in our hearts.
God Bless
Steve Ryan
Publisher
Mystic Post
Please Follow us on Facebook … It makes a difference
Source: Rene Laurentin and Rupcic Ljudevit
Is the Virgin Mary Appearing at Medjugorje
— Washington, D.C. — The Word Among Us Press. 1984. p.80
October 1981:
---
---
Since you're here …
… we have a small favor to ask. More people are reading Mystic Post than ever but advertising revenues across the media are falling fast. And
unlike many news organisations, we haven't put up a paywall – we want to keep our journalism as open as we can

. So you can see why we need to ask for your help. Mystic Post's independent journalism takes a lot of time, money and hard work to produce. But we do it because we believe our perspective matters – because it might well be your perspective, too.
High quality journalism is essential intellectual nourishment. The generosity of providing such a service without a paywall deserves recognition and supportGiacomo P, Italy
I've been enjoying Mystic Posts for several years now. Today, when so much seems to be going wrong in the world, Mystic Post is working hard to provide truthful Catholic news. I want to support that Robb R. UK
I appreciate there not being a paywall: it is more democratic for the media to be available for all and not a commodity to be purchased by a few. I'm happy to make a contribution so others with less means still have access to information. Annonymous Donator
If everyone who reads our reporting, who likes it, helps to support it, our future would be much more secure.
Thank you
$1.00 $10,00 $25.00 $1,000 – Any contribution makes a big difference.
With a $25.00 donation receive a free miraculous medal. We can really use it – THANKS!