"Be Certain that the more attacks of the devil increase, that much closer is God to your soul".!! Padre Pio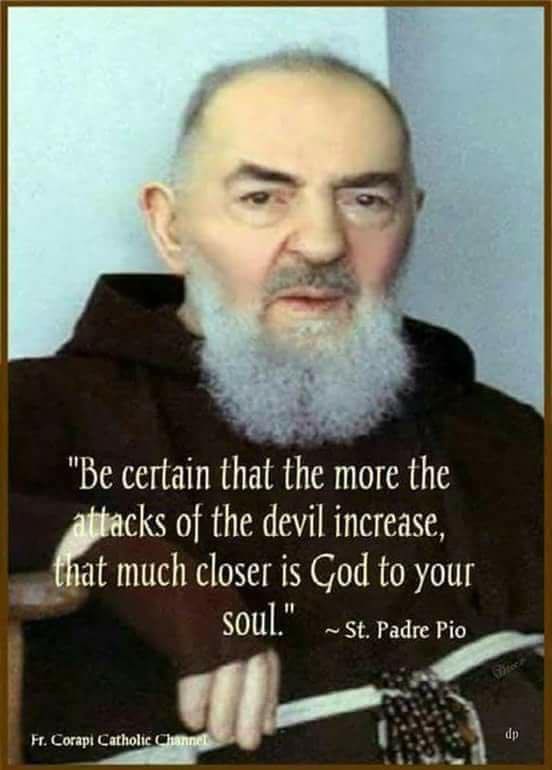 RARE VIDEO FOOTAGE OF PADRE PIO
This was filmed at Our Lady of Grace Capuchin Friary which is located in the Gargano Mountains at San Giovanni Rotondo. At times there is an atmosphere of playfulness redolent of the Fioretti of St Francis. At the end, they are obviously teasing him about the camera and he hits the cameraman with his cincture. We see him in the refectory and in the Church, and there are scenes of his brothers dealing with the massive postbag which he generated. Starting at 4'23" there is some footage of Padre Pio as celebrant at Tridentine Latin Mass.

Please follow and like us:
---
The world is under attack and Mystic Post is facing real difficulties right now.

We need your help spreading the messages of the Queen of Peace.

We work very hard for Our lady every day.

Helping to Spread Our Lady's message of the coming of Her Triumph is our Mission
Satan is attacking her plans for peace and salvation for the world like never before.








God Bless you and thank you for your support and help...Stephen Ryan Founder of Mystic Post