Medjugorje: Mirjana – "Our Lady's pain can be seen on her face. Every muscle trembles with pain… she cries because our sins make her suffer.".."Without a leg or hand you can go to Heaven, but without a soul you can not."
Our Lady guides us towards a future of Peace – "The only way to understand the truth about apparitions is to follow the messages of the Queen of Peace and pray" …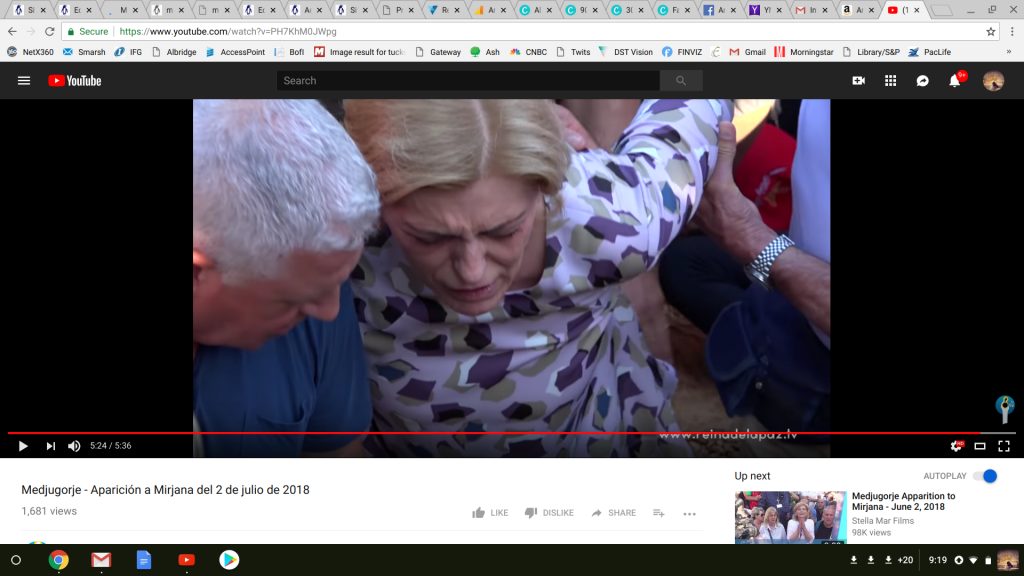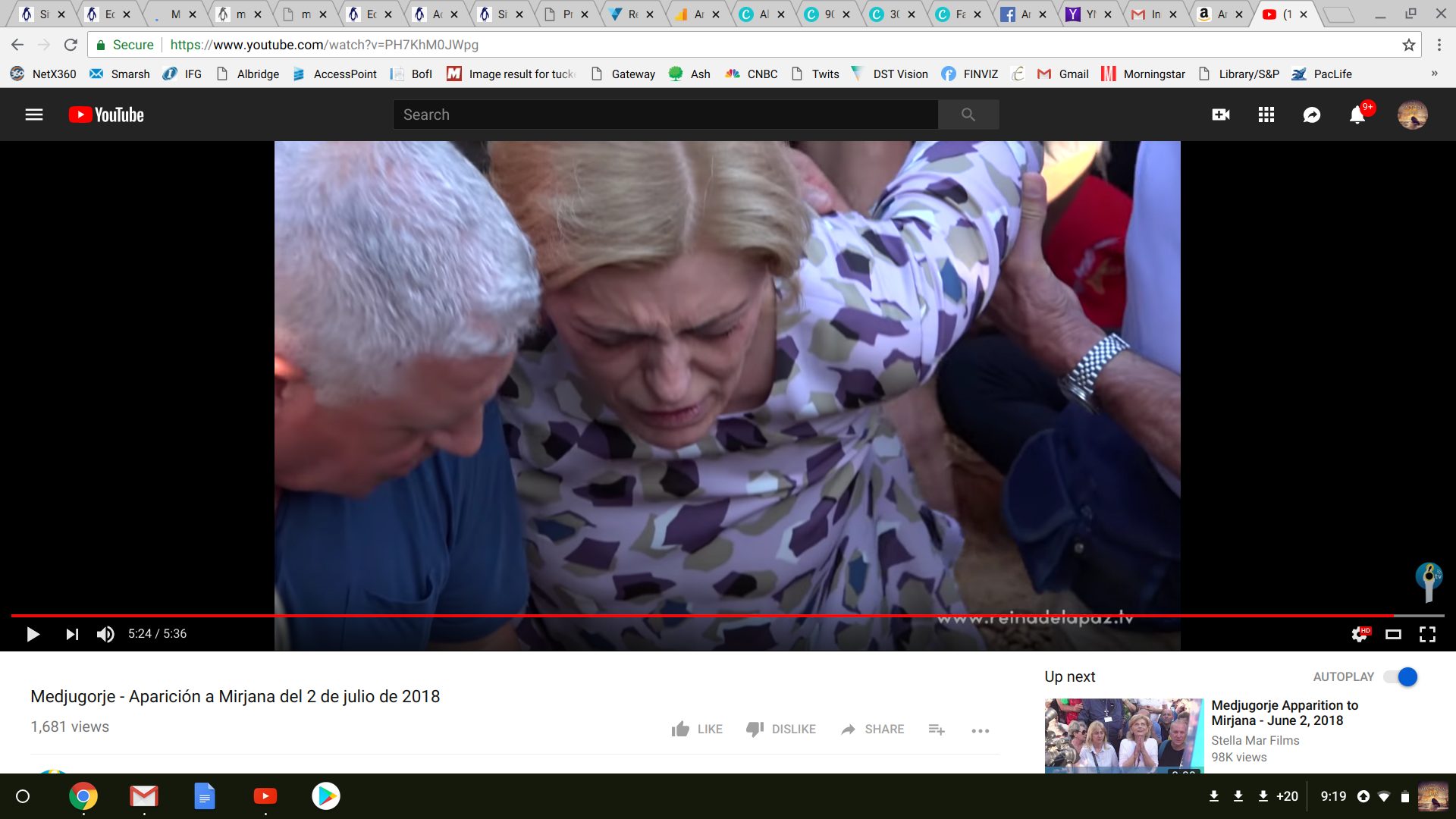 Mirjana; Many people ask me why Our Lady cries? "I have seen the tears in her eyes so many times she wants her children on the path of salvation and as Mother when she sees our hardened hearts she cries because our sins make her suffer so much". "I have seen so many women suffer … but Our Lady's pain can be seen on her face. Every muscle trembles with pain … this is very difficult for me to see … especially because when the apparition ends I see people who have not yet understood. They think of other things, not what is important: without a leg or hand you can go to Heaven, but without a soul you can not. When we understand this everything will change.
How do you get real peace? 
"With prayer: the Rosary every day, fasting, confession at least once a month, because Our Lady says that there is no man on earth who does not need to confess at least once a month and Holy Mass, but not just Sunday "
What to do for unbelievers? 
"Our Lady tells us not to assail them with words and to force them, but simply to love them and to pray for them, giving our good example"

What is the most important message that has been entrusted to you? 
"To love, to love … God will ask us one single question: 'how much did you love?'. If you have love for Jesus, for brothers and sisters, you can not kill, steal, hurt or betray … Love as Jesus loves us ".
"I have told you all that God wants from us and you can say: I believe or do not believe in the apparitions of Medjugorje. But when you stand before the Lord you will not be able to say: I did not know, because you know everything. Now it depends on you from your will, you are free to choose. Either accept and do what the Lord wants from you, or close you and refuse to do it. "