Peter Strzok creepy faces – Not the FBI's Finest Day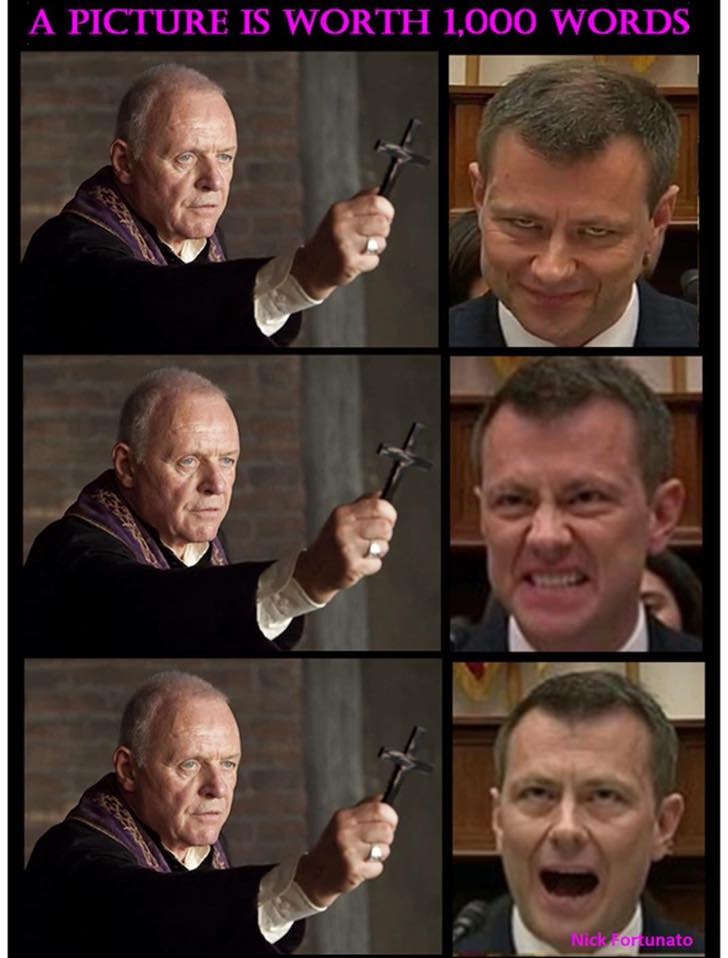 A video clip of Trump-hating FBI agent Peter Strzok at Thursday's marathon House hearing by the Judiciary and Oversight committees shows Strzok smirking and squirming in a manner that has given the creeps to people who have watched it online. Strzok was being questioned by Rep. Mark Walker (R-NC) late in the day-long hearing.

Please follow and like us:
---
The world is under attack and Mystic Post is facing real difficulties right now.

We need your help spreading the messages of the Queen of Peace.

We work very hard for Our lady every day.

Helping to Spread Our Lady's message of the coming of Her Triumph is our Mission
Satan is attacking her plans for peace and salvation for the world like never before.








God Bless you and thank you for your support and help...Stephen Ryan Founder of Mystic Post