Powerful: The Little Known Fatima Video That Changes Lives..Including Dr. Scott Hahn's …
I have no doubt that my inability to uncover a scientific explanation or natural cause that could explain the events at Fatima set  me on a path back to the Catholic Church.  Then Fatima led me to Medjugorje and there again I encountered the explainable.  Immense conversion power can be found in the great mysteries of the Catholic Church. The people in charge of the Catholic "New Evangelization" need to understand this.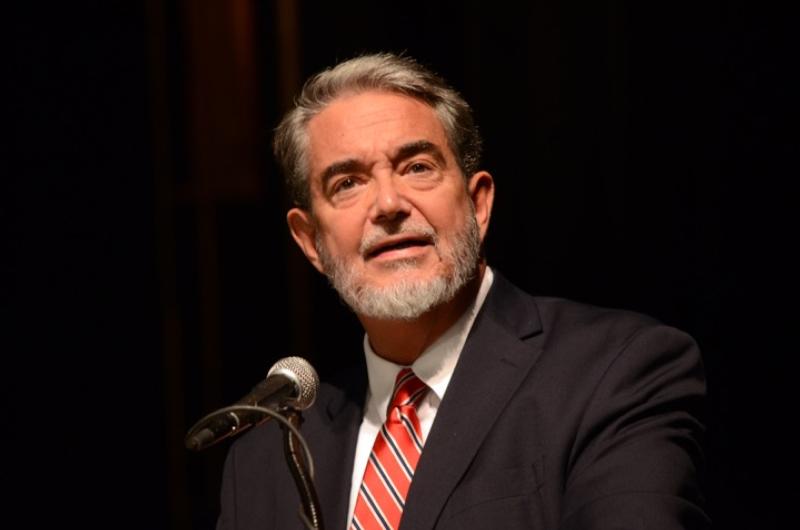 About a year ago I stumbled into a little known documentary about Fatima narrated by Richard Montalban that I found utterly captivating. And today I read how this little documentary changed the life of the great Catholic theologian and speaker Dr. Scott Hahn.  This Fatima film should me mandatory viewing for every Catholic high school student in America. Please watch.
---
---
---
(This is part of the article about Scott Hahn and his thoughts on Fatima)
By Christopher M. Riggs • Catholic News Service • Posted August 10, 2017
WICHITA, Kan. (CNS) — Scott Hahn told a packed convention hall in Wichita that Carmelite Sister Lucia dos Santos, one of the Fatima visionaries, had once predicted the "decisive battle" between the Lord and Satan would be regarding marriage and family.
And that battle is being fought today, said Hahn, who gave three talks during the Catholic Family Conference Aug. 4-6.
One of the most popular Catholic speakers in the country, Hahn, who is a professor of theology at Franciscan University of Steubenville, Ohio, told of how Italian Cardinal Carlo Caffarra had received the visionary's prediction after writing her asking for prayers.
The battle is not a modern one, Hahn said, adding that the battle was initiated at the dawn of history when Satan tempted Adam and Eve. "We need to recognize the importance of this," he said.
Hahn, whose talks centered on Mary and St. Joseph, said he first heard about Our Lady of Fatima on his fifth wedding anniversary. On the day they were planning a dinner celebration, Hahn said his wife, Kimberly, went into labor and instead of going to a five-star restaurant, they drove to a Grove City, Pennsylvania, hospital.
To pass the time he turned on the television and heard the distinctive voice of Ricardo Montalban narrating a documentary about Our Lady of Fatima. "I was transfixed, but Kimberly was having contractions and said. 'Would you help me and quit watching TV!'"
In the documentary, Montalban talked about the miracles of Fatima and how they were witnessed by thousands, Hahn said. "I had never heard of any of it." It was published in the Lisbon newspaper. "Nobody could deny the miracle of the sun!"
That turn of events led Hahn, a former Presbyterian, and later his wife, to become Catholics.