Catholic Media, Medjugorje, and the parallels to Rachel Maddow and Fake News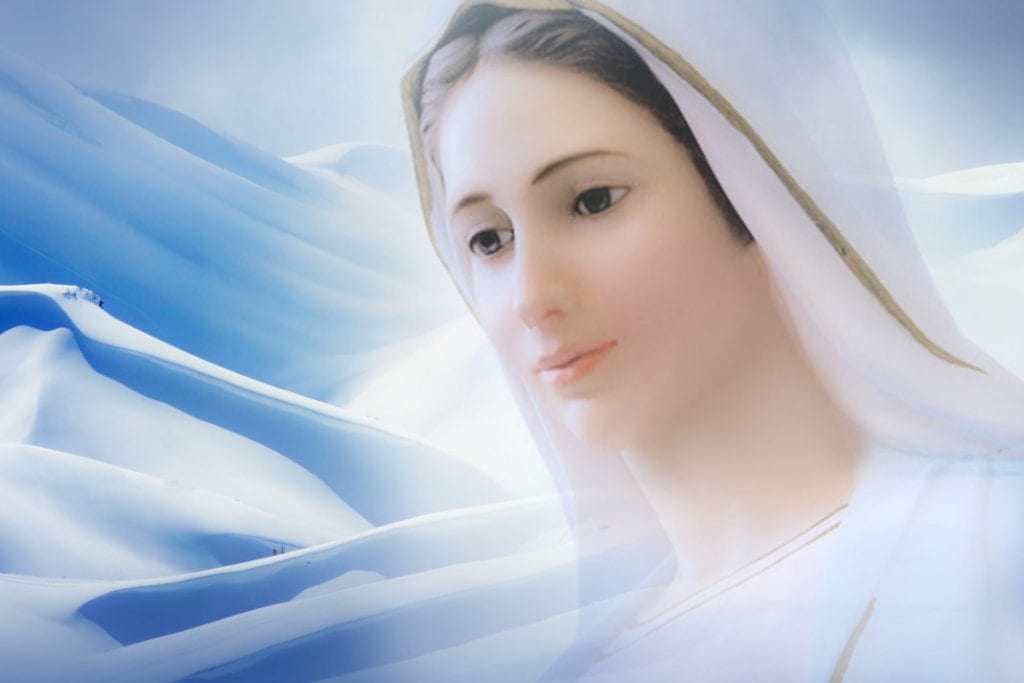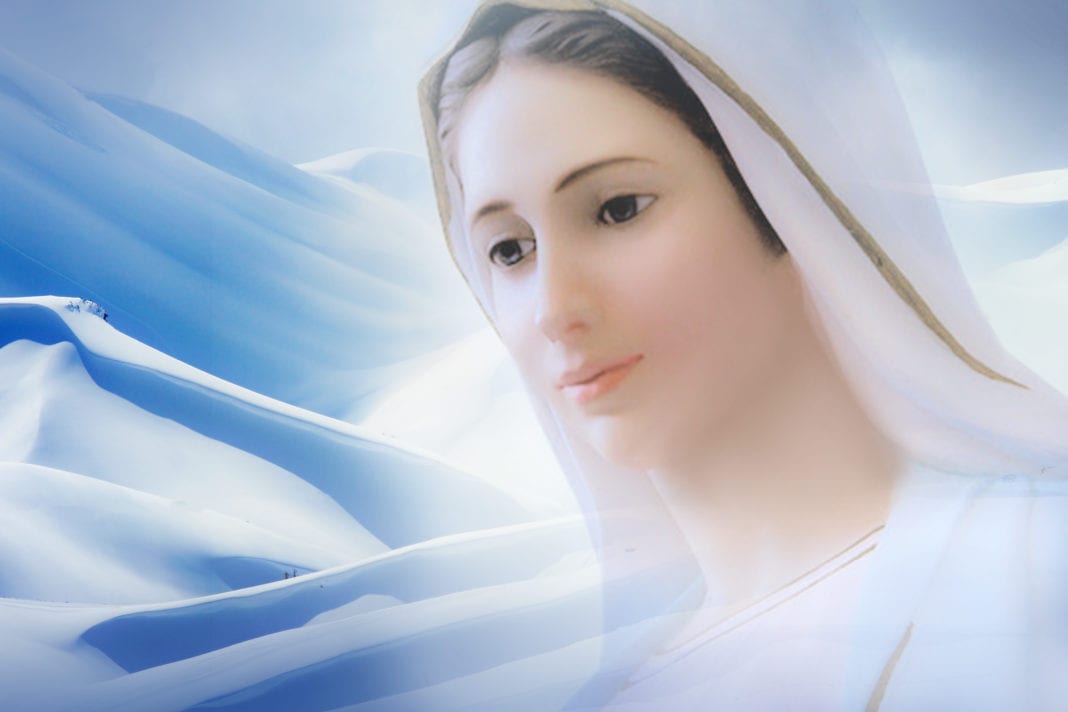 BY STEPHEN RYAN, EDITOR MYSTIC POST
For two years Rachel Maddow pleaded for her audience to stay tuned because "bombshells"  were on the way that would lead to the ruin of Donald Trump's presidency. Each night, it seemed, Rachel Maddow had Trump on the ropes and she promised that it was only of matter days before the President, his son, and countless co-conspirators inside the Trump administration were going to be rounded up by the F.B.I. and put in handcuffs.

As we all now know – it has not happened – it's not going to happen – yet mainstream media has not only not apologized for their dishonest reporting, they continue to fail their viewers by telling them to wait a little longer because the "Full Mueller Report" will reveal all the secrets of Trump/Russia collusion. But with each passing day, the reality of Trump's vindication sinks in a little deeper.

The game is over and mainstream media knows it, but they are NEVER going to admit they were wrong, foolish and shockingly biased.  The behavior of mainstream media has not been without a cost. Mainstream media has harmed the integrity of journalism in a profound way.

And this brings us to Catholic media and Medjugorje.

The events of Medjugorje began almost 38 years ago, and because of the enduring nature of the phenomena, Medjugorje has emerged as perhaps one of the greatest mysteries in the history of the world, certainly of modern times. Medjugorje is a big news story to millions of Catholics.

Six children, now adults, claim to see and speak to the Mother of Jesus Christ and that she comes to them from the after-life, from Heaven,  and she brings with her a particular message of "Peace" that she wants made known to the whole world.

Medjugorje, all on its own, no inventor, no leader, only six children telling the world simply that: "We see, what we see."  has shaped history, the Catholic Church, and transformed the lives of millions of people.

These five little words defeated the communist party in Yugoslavia and there is now emerging evidence that Saint John Paul the Great was so taken by Medjugorje that it motivated him to consecrate Russia in 1984.   The consecration of Russia on March 25, 1984, some experts argue, was the catalyst that led to the fall of atheist communism in Europe and Russia. Bishop Hnilica said in an interview that Pope John Paul II told him "Medjugorje is the continuation of Fatima, Our Lady appears for the first time in Communist lands because of the problems that come from Russia."

As the Medjugorje phenomena gained world prominence, the Vatican was forced to form an investigative committee. The committee was made up of seventeen experts and the investigation lasted for five years. The conclusions have not been completely revealed (like the Mueller report) But no evidence of fraud or hoax has been uncovered and the committee members overwhelmingly agreed that a supernatural event took place in the early days of the apparitions.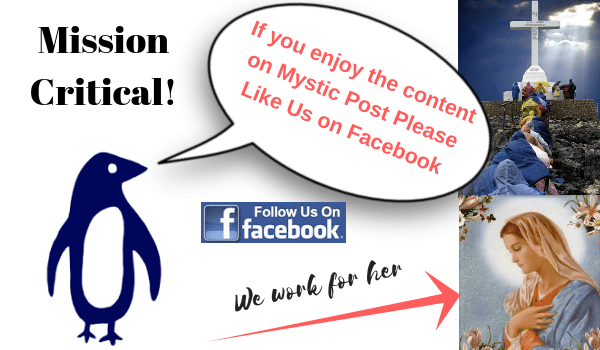 And where has Catholic media been on covering the "greatest mystery of our times", a Catholic mystery that speaks to the ultimate question about life-after-death and the destiny of human souls?

Well, the answer to this question, unfortunately, parallels mainstream media's coverage of the Russia collusion story – silence, dishonesty, and bias.

Catholic media made up their minds a long time ago (for no good reason) that the events of Medjugorje were not  "authentic" and once they attached themselves to that conclusion, all reporting going forward would be conducted in a manner that would support their bias. Catholic media have all turned in to Rachel Maddows when it comes to reporting on Medjugorje.

Negative news like the 2013 Muller proclamation to the US Bishops that forbid promoting Medjugorje events – an announcement that shocked the Medjugorje community in the United States – was loudly promoted by Catholic news media and leading Catholic pundits. They promoted the Muller proclamation because it affirmed their bias and this negative bias has shaped the views of Medjugorje in the minds of the vast majority of Catholics in the United States.

The overwhelming negative reporting to this day dominates the Medjugorje news narrative despite the very visible steps the Vatican has taken to advance more positive views.

A few months ago I spoke with the Editor of the Arlington Catholic Herald, Michael Flach, and I asked him if he had any thoughts on the Vatican's more friendly views towards Medjugorje. His answer:  "I thought it was condemned. Anyway, we don't get into all that supernatural stuff."

I could not believe what I was hearing.

Catholic media including editors at the diocesan newspaper have all but ignored real news on Medjugorje and this matters, it has consequences – in fact, human souls are at stake.

Catholic news media needs to do better.
Here are just a few examples of Medjugorje news events ignored by Catholic media.:

The Vatican committee believes the early apparitions were supernatural in nature.
According to Vatican Insider, 13 of the 14 commission members present at one meeting voted to recommend lifting the Vatican ban on official diocesan and parish pilgrimages to Medjugorje.
Holy Father: "The conclusions are positive" "I can only say that the conclusions are positive. In fact, the Holy Father already, on the plane returning from Fatima, spoke about Medjugorje, and now sent Card. Simoni [Ernest Simoni Troshani] from Albania and asked him to preach a good word there.
"Medjugorje represents Europe's spiritual lungs, a place where millions discover God and the beauties of the church. We have a great responsibility towards the whole world, because truly Medjugorje has become a place of prayer and conversion for the whole world" – Papal Envoy
Vatican details plan to expand Medjugorje shrine. "We now have to re-create its infrastructure, firstly by securing its liturgical space. We also need to expand its areas for retreats and provide new places for celebrating the Eucharist, especially for pilgrims,"
"You can say to the whole world that there is a light with Medjugorje and We need these spots of light in the world that is going down to darkness. So friends be carriers of this joyful news." Papal Envoy Archbishop Hoser
.

Without your charitable GIFTS it would be hard to continue spreading Heaven's messages. Please consider helping us keep the site going strong. Thank you and may God Bless you all.