Fire in Notre Dame: The holy Crown of Thorns worn by Jesus Christ during the passion is saved praise God!
One of the few good news of this story is that the works of art preserved in the cathedral have been saved. First the crown of thorns of Christ and the robe of Saint Louis. Also saved were the 16 copper statues depicting Jesus, the 12 apostles and the symbols of the evangelists.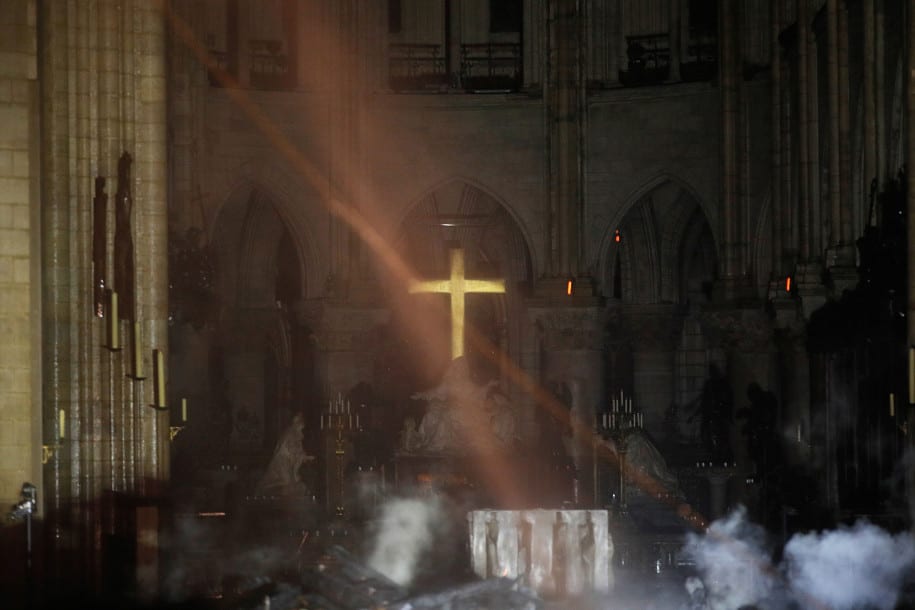 This morning the meeting with various technicians and experts to assess whether it is safe for firefighters to still be inside Notre-Dame.
The crown of thorns
The Crown of Thorns or Holy Crown is a relic of the Passion of Jesus (see Mt 27.27-31; Mk 15.16-20; Jn 19.2-3) kept at the Cathedral of Notre-Dame in Paris .Tradition holds that it was guarded by Jesus' disciples after his crucifixion, and that, since the early church, it was the object of veneration.
The Crown of Thorns consists of a circle of interwoven sea reed with a diameter of 21 cm. It is still kept in the treasury of the cathedral of Paris, and is shown to the faithful every First Friday of the Month and during Holy Week.