Devastation: 52 Tornadoes leave trail of destruction across Ohio, Indiana
Click to copyhttps://apnews.com/3ae113ae56e74e7fa8f6248de7edf05eRELATED TOP
By ANGIE WANG, JOHN MINCHILLO and KANTELE FRANKO37 minutes ago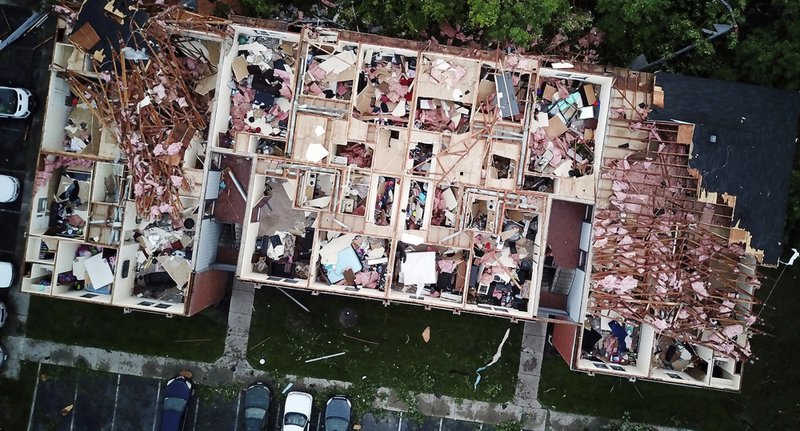 1 of 25This aerial photo shows tornado damage at the Westbrooke Village Apartment complex in Trotwood, Ohio, Tuesday, May 28, 2019. (Doral Chenoweth III/The Columbus Dispatch via AP)
BROOKVILLE, Ohio (AP) — A rapid-fire line of apparent tornadoes tore across Indiana and Ohio overnight, packed so closely together that one crossed the path carved by another.
There were no immediate reports of any deaths or serious injuries in the twisters, among 52 tornadoes that may have touched down Monday across eight states as waves of severe weather swept across the nation's mid-section.
A tally of storm reports posted online by the National Oceanic and Atmospheric Administration's Storm Prediction Center shows that 14 suspected tornadoes touched down in Indiana, 10 in Colorado and nine in Ohio. Six suspected tornadoes were reported in Iowa, five in Nebraska, four in Illinois, three in Minnesota, while one suspected tornado was reported in Idaho in the West.