Medjugorje: Famous Priest Explains In Paradise you do one thing and the meaning of earthly life.
How did Father Slavko explain the meaning of earthly life?
Father Slavko, a Franciscan and priest in Medjugorje, had also completed his studies in religious pedagogy and psychotherapy.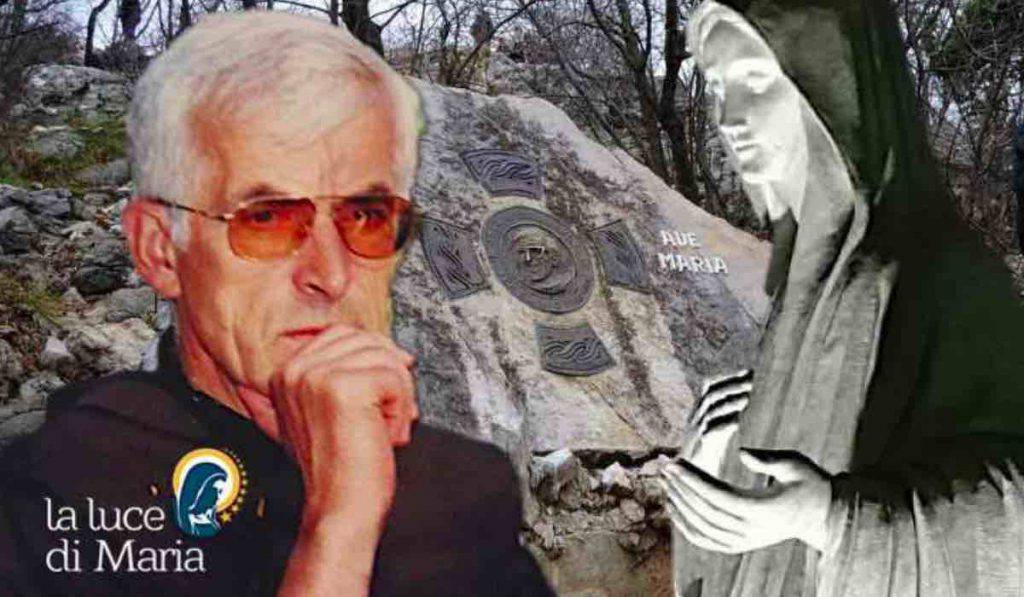 Father Slavko Barbaric, knew well, how to welcome in the best way, all those who came to Medjugorje, children and adults.
Medjugorje, Father Slavko: life is a pilgrimage
The friar had repeatedly stressed the importance of seeing this life as a pilgrimage, a more or less long journey, which leads to the Father, to eternity. And this is how he spent his days on this earth, as if they were a path to be taken, with Mary's help, to reach the half, as much as possible converted and full of authentic faith.
He instructed all the faithful who joined him in Medjugorje to this style of life. He guided them to understand the great mystery of the Queen of Peace: " The whole life of man and his activity can be considered in the perspective of a pilgrimage" .
Medjugorje: Mary guides us on the path to the heavenly homeland
Man, understood as a human being, does not have a permanent residence on this earth, but is on the way to the heavenly homeland: the kingdom of fullness, peace, joy, unity and eternal life! I will never forget the testimony that one of the visionaries gave, when he said that Our Lady had shown them Heaven and someone asked what is done in Heaven?
The answer was: "I n Heaven, Thanks be to God and all eternity will be needed to express this gratitude, when we will understand all that God has done for us! ".
Father Slavko wrote many books and went up, with many faithful, both the Podbrdo, praying the Holy Rosary, and the Krizevac reciting the Via Crucis, there, in the place where he would lose his life. At the "Domus Pacis" House of Prayer , he had organized many seminars, which were based on prayer and fasting. In addition, he led the Majcino Selo Association, which welcomes war orphans, single mothers, lonely elderly people and children from broken families.
Antonella Sanicanti