Medjugorje June 14, 2019: Our Lady Gives Jelena Vasilj a Prayer from Heaven for the sick.. "Dear children, this is the most beautiful prayer you could recite for a sick person!"
Jelena Vasilj, in her interior expressions, has repeatedly spoken with the Madonna and, unfortunately, also with the devil.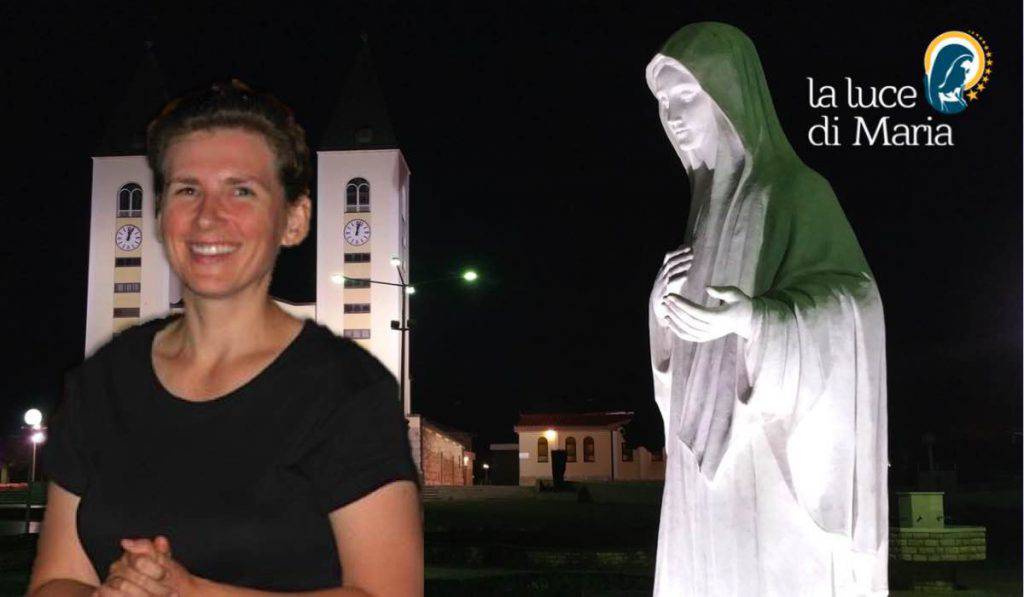 It was June 23, 1985, when Jelena Vasilj felt that the Medjugorje Queen of Peace had made a great revelation to her. She had given her a prayer for the sick manand the following message: "Dear children, this is the most beautiful prayer you could recite for a sick person!"
We remember that Jelena is a woman touched by the apparitions of the Queen of Peace of Medjugorje, but not exactly like the visionaries. Unlike them, in fact, she does not see the Madonna (or other images) externally, but inwardly to herself. In one of these inner expressions, Jelena had this prayer from the Queen of Peace , asking for comfort and healing for those who live in precarious health situations and for those who take care of them.
Prayer for the sick
Oh my God, this sick person who is here in front of me has come to ask you what he wants and what he considers to be the most important thing for him.
Let your heart and God know that it is important to be healthy in the soul!
O Lord, may your holy will be done for him in everything! If you want me to heal, to be given health, but if your will is different, let this sick man carry his cross with serene acceptance.
I pray also for all those who intercede for him: purify our hearts to make us worthy of giving your holy mercy. O God, protect this sick person and relieve his pains. Help him carry his cross courageously, so that your holy name may be praised and sanctified through him. Amen.
Antonella Sanicanti