Medjugorje: A Prayer for Healing and Liberation July 18, 2019 …"That way you will be able through Jesus' love to overcome all the misery in this world of sorrows, which is without hope for those who do not know Jesus."
Oh, Virgin Mary, we pray for full faith that leads to life and eternal salvation. We pray that we remain astonished and suspended, but not crushed. Supported by your maternal custody, we are certain of being led towards good. 
Give us your help, your light, your grace. If we remain entrusted to You and with You, we can take giant steps towards our health and the advent of a new humanity, so that your son may reign in the hearts of your children, our pastors and all men. Thank you that you do not abandon us, or pious Mother or Virgin Mary. Amen!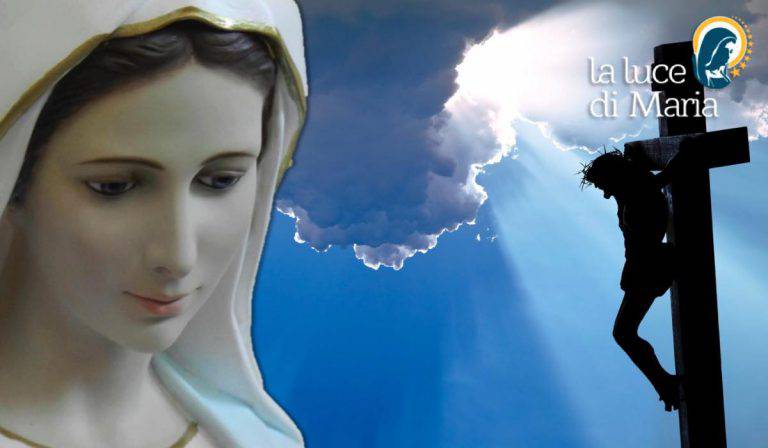 Today's Pearl from Mary July 19, 2019
"Dear Children! This time also I am inviting you to prayer. Pray that you might be able to comprehend what God desires to tell you through my presence and through the messages I am giving you. I desire to draw you ever closer to Jesus and to His wounded heart that you might be able to comprehend the immeasurable love which gave itself for each one of you. Therefore, dear children, pray that from your heart would flow a fountain of love to every person both to the one who hates you and to the one who despises you. That way you will be able through Jesus' love to overcome all the misery in this world of sorrows, which is without hope for those who do not know Jesus. I am with you and I love you with the immeasurable love of Jesus. Thank you for all your sacrifices and prayers. Pray so I might be able to help you still more. Your prayers are necessary to me. Thank you for having responded to my call. "