Medjugorje: Jelena (The one who hears the Madonna) was given two prayers from Heaven by Our Lady to be recited each day. Read then today for healing.
Jelena Vasilj, in her interior expressions, has repeatedly spoken with the Madonna. Here is a beautiful prayer entrusted to him by the Blessed Virgin Mary.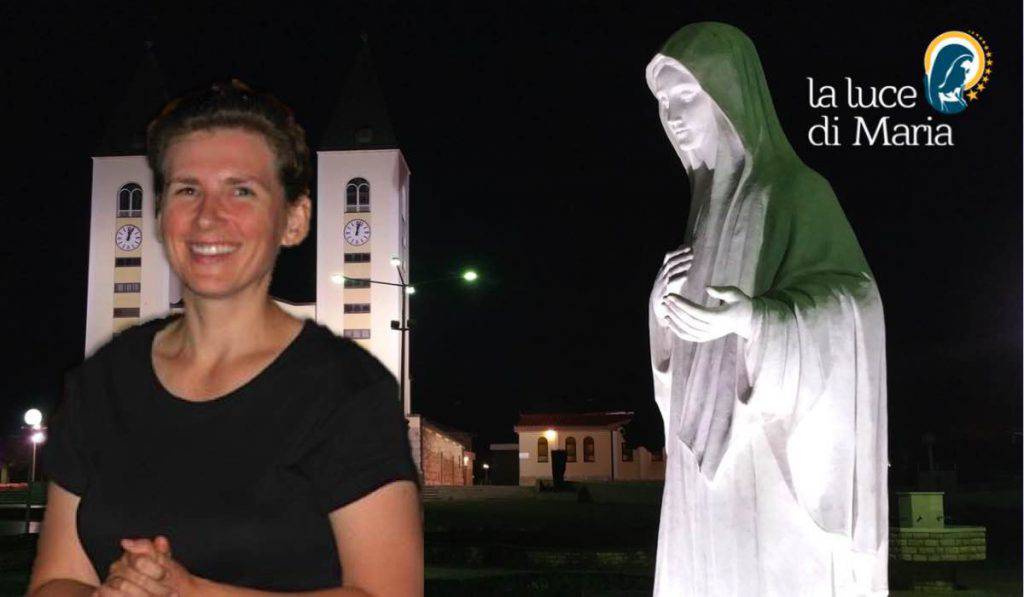 On 28 November 1983, Jelena received a beautiful prayer from the Queen of Peace to always recite.
Prayer of entrustment to the Sacred Heart of Jesus
"Jesus, we know that You are merciful and that you have offered Your Heart for us. 
It is crowned with thorns and our sins. We know that You constantly beg us so that we do not get lost. Jesus, remember You of us when we are in sin. Through your heart let all men love each other. Hate among men will disappear. Show us your love.
We all love you and desire that you protect us with your heart as a shepherd and free us from all sin. Jesus, enter into every heart! Knock, knock on the door of our heart. Be patient and never give up. We are still closed because we have not understood Your love. Knock continuously. Make, O good Jesus, that we open our hearts to You at least when we remember Your suffered passion for us. Amen.
Source: medjigorije.altervista
Who is Jelena
We remember that Jelena is a woman touched by the apparitions of the Queen of Peace of Medjugorje, but not exactly like the visionaries . Unlike them, in fact, Jelena does not see the Madonna (or other images) externally, but inwardly to herself.
On June 22, 1986, Jelena received a beautiful message from the Queen of Peace, which carried a prayer to be recited always.
Medjugorje: Prayer of Mary to Jelena
"O God, our heart is in deep darkness; nevertheless it is linked to your heart. Our heart is struggling between you and Satan: do not let it be so. And whenever the heart is divided between good and evil, let it be illuminated by your light and be united . Never allow that within us there can be two loves, that two faiths can never coexist and that lie and sincerity, love and hatred, honesty and dishonesty, humility can never cohabit in us. and pride ".
Medjugorje: Our Lady herself meditates on the Rosary
Since she was a child, Jelena has had locutions every day and often in contemplation she has dialogued with the Madonna. His messages, then, are reported to every faithful devotee: "I saw that the Virgin, in her earthly life, never ceased to pray the Rosary" . "She constantly meditated in her heart the life of Jesus and her inner gaze never left her. And we in the 15 mysteries do not revise in our hearts the whole life of Jesus (and also that of Mary)? This is the true spirit of the Rosary, which is not only the recitation of Hail Mary ".
Antonella Sanicanti