Medjugorje's most recent, Message on August 25, 2019 reveals the weapon that will make the Light triumph and will bring blessings "a hundredfold"
A brief but very strong message this August 25 in Medjugorje. We are called to work in the vineyard of the Lord; this is the secret to feeling good on earth.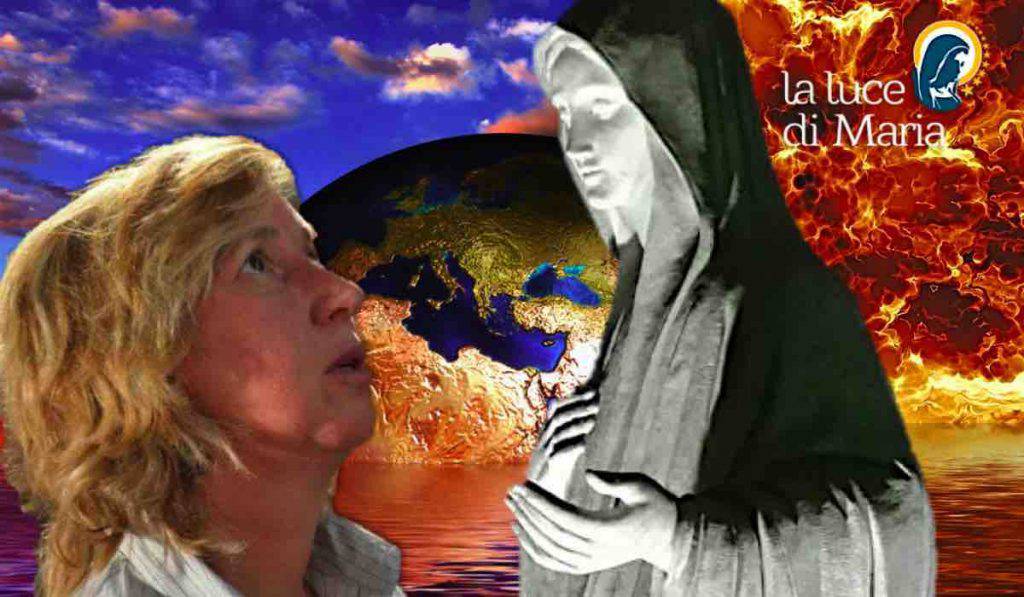 Our efforts, our efforts are not in vain, but they will bear much fruit and, above all, heavenly gratitude.
Let us read the recent words offered for the world in Medjugorje.
Message – August 25, 2019
"Dear children! Pray, work and witness with love for the Kingdom of Heaven that it may be good for you here on earth. Little children, God will bless your effort a hundred fold; you will be witnesses among peoples, souls of unbelievers will feel the grace of conversion and Heaven will be grateful for your efforts and sacrifices. Little children, witness with the Rosary in hand that you are mine and decide for holiness. Thank you for having responded to my call."
Medjugorje: comment on the last message of August 25, 2019
Our Lady calls us to undertake a journey of conversion. A path that must lead us to decide for holiness: a journey made of hard work and sacrifices. But the virgin wants to immediately console us and support us by affirming that our labors will not be in vain, but that they will bear much fruit and that heaven will be grateful for our efforts. This is the hope that must give us the strength to "do".
" Dear children! Pray, work and witness the Kingdom of Heaven with love so that you may feel good here on earth " .
The Gospa reminds us that we are called to work in the vineyard of the Lord, that this is the secret to being well on earth, there is no other way but to follow Christ. Thus St. Paul VI often repeated: " the world does not need teachers but witnesses. God will bless your effort a hundredfold and you will be witnesses among peoples".
Mary reminds us, also in this last message, that in this daily struggle we have a winning weapon at our disposal: the Holy Rosary. This allows us to witness our attachment to Our Lady and our belonging to her. We are her silent and prayerful army, a light in these times of darkness that envelop the world. " Children, bear witness with the rosary in the hand that you are mine and decide for holiness."
We apostles of his love, we are called to be that spark ready to ignite even the coldest hearts.
The final thanks then moves us every time because she, the mother of God, thanks us for answering her call.
O Heavenly Mother, we are the ones who thank you because, in your immense humility, you still come to look for us, without pause, to lead us back to the right path, because you want none of your children to be lost.
The Editor La Lucia di Maria
Since you're here…
… we have a small favor to ask. More people are reading Mystic Post than ever but advertising revenues across the media are falling fast. And unlike many news organisations, we haven't put up a paywall – we want to keep our journalism as open as we can. So you can see why we need to ask for your help. Mystic Post's independent journalism takes a lot of time, money and hard work to produce. But we do it because we believe our perspective matters – because it might well be your perspective, too.
High quality journalism is essential intellectual nourishment. The generosity of providing such a service without a paywall deserves recognition and support

Giacomo P, Italy

Without your charitable GIFTS it would be hard to continue spreading Heaven's messages. Please consider helping us keep the site going strong. Thank you and may God Bless you all.