HELL ON EARTH: DEVIL FACE IN FIRE… Dairy farmer claims to have spotted the DEVIL lurking in bushfire clouds in Victoria
The devil's face has appeared in an image of bushfire smoke in regional Victoria 
Image was captured by the friend of Gippsland farmer Craig Calvert
It emerged from the fires which left one dead and 28 missing in East Gippsland
The devil's face has apparently appeared in the bushfire smoke out of regional Victoria, according to a dairy farmer. 
Craig Calvert shared the photo showing the face coming from the smoke of the fires in East Gippsland.
The photo was captured by a friend of Mr Culvert's as bushfires took hold of the region, including his farm near Sarsfield on Monday.
---
Brand new book trailer 2020
The Madonna Files by Stephen Ryan will open your eyes to groundbreaking mysteries that will impact not only how you understand the past, but also how you can be ready for the future.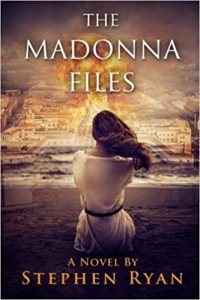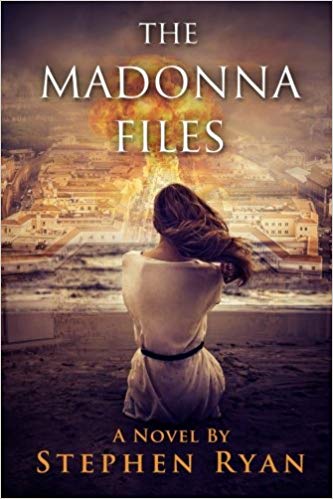 To know what America's future holds, know what the past has already revealed.

Could a modern prophecy and a mysterious message that was given to six children on a rocky hill in a remote village determine the events of our day? 

Could some of the most famous people of modern history and current events be secretly linked to this mystery including the President of the United States and the leader of Russia?

Could a series of mysterious phenomenon be manifesting itself on the world stage on an exact timetable that is secretly known by the six children?

Could these manifestations be altering the course of world events?

Is the world being warned of an apocalypse and of what is yet to come?
Stephen Ryan takes the reader on a journey that reveals the secrets and prophecies of the Mother of Christ. One by one each of these mysteries has been revealed to visionaries chosen by God and the Madonna.
---
"I found it to be a great book; a fascinating, fast-paced thriller, written in a strong voice, filled with rich dialogue, complex and colorful characters, a story-line that tackles the most meaningful, religious and political subjects in the world. It is an impressive work…Move over Dan Brown, I was blown away!"  –  Br. DANIEL KLIMEK          Br. Daniel Maria Klimek, T.O.R., is a Franciscan friar and an Assistant Professor in the theology department at the Franciscan University of Steubenville.