Signs – Plague surges – PETS AT RISK – China coronavirus: death toll climbs to 170 as cases near 8,000 worldwide …Russia closes border with China
The number of known 

cases jumped by 1,737 to 7,771 in China on Thursday morning including the first confirmed case in Tibet, according to health authorities, raising the global total to almost 8,000 – and nearing the total infections worldwide in the Sars outbreak of 2002-03.

The epidemic's death toll also continued to rise sharply, by 38 since Wednesday, taking the total to 170, all in China, as of Thursday morning. The coronavirus is believed to have originated last month in a market that sold 

 in Wuhan, the capital city of Hubei province, in central China.

The first suspected case in Tibet has been confirmed, meaning the virus has spread to all of mainland China's 31 provinces, municipalities and autonomous regions. Of the 38 new deaths, 37 were in Hubei and one in Sichuan province in the southwest.

Russia closes border with China

Russia will close its border with China to prevent the spread of the outbreak, news channel RT reported on Thursday.

Russian Prime Minister Mikhail Mishustin signed an order for the border closure after President Vladimir Putin urged officials to stop the illness's spread.
Pets at risk?
A Chinese expert has warned pet owners that the coronavirus can also be transmitted from mammal to mammal.
In an interview with CCTV on Wednesday night, Li Lanjuan, a member of the national expert group dealing with the outbreak, said: "If the [mammal] pets are exposed to the virus or have contact with patients, the owners will need to monitor their pets.
Coronavirus: WHO faces crisis unlike any it's dealt with before, experts say
30 Jan 2020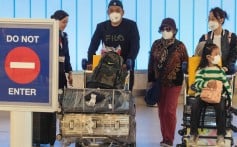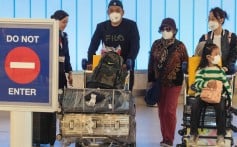 "This virus can be transmitted from mammal to mammal, so we need to take precautions against [all] mammals."
The World Health Organisation (WHO) had on Wednesday advised that there was no evidence that pets such as dogs and cats could be infected with the virus.
---


Please follow and like us:
---
The world is under attack and Mystic Post is facing real difficulties right now.

We need your help spreading the messages of the Queen of Peace.

We work very hard for Our lady every day.

Helping to Spread Our Lady's message of the coming of Her Triumph is our Mission
Satan is attacking her plans for peace and salvation for the world like never before.








God Bless you and thank you for your support and help...Stephen Ryan Founder of Mystic Post