Is Our Lady looking down at her children in Medjugorje from the sky?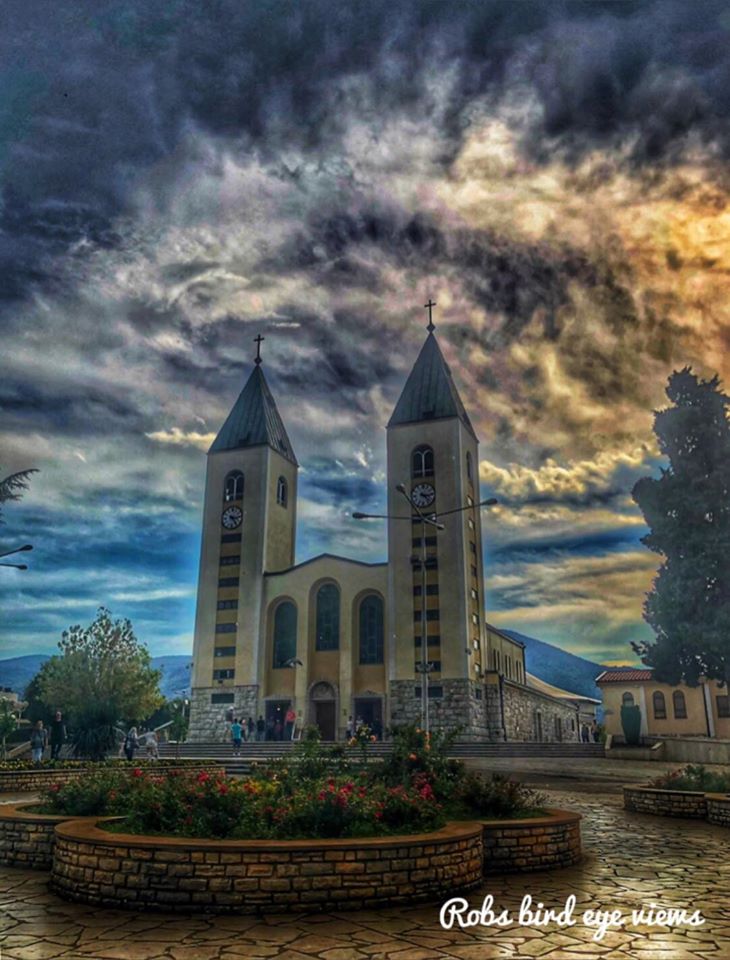 I have had the honor of getting to know
through Facebook and other social media – Robert is a talanted  photographer and supporter of Medjugorje and has a great devotion to Our Lady the Queen of Peace.
Robert, recently posted this photo on his Facebook page. He just liked the photo and it is beautiful and powerful; he did not make the claim that Our Lady is seen in the sky. I mentioned this to Robert. 
I thought it would be worth posting – Many us will see different things   God Bless Steve Ryan – Mystic Post.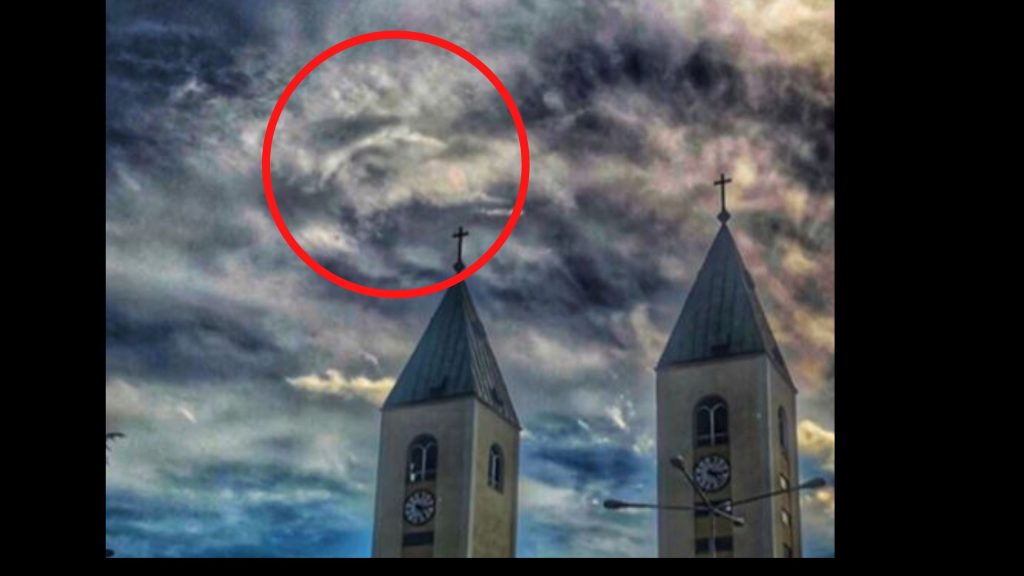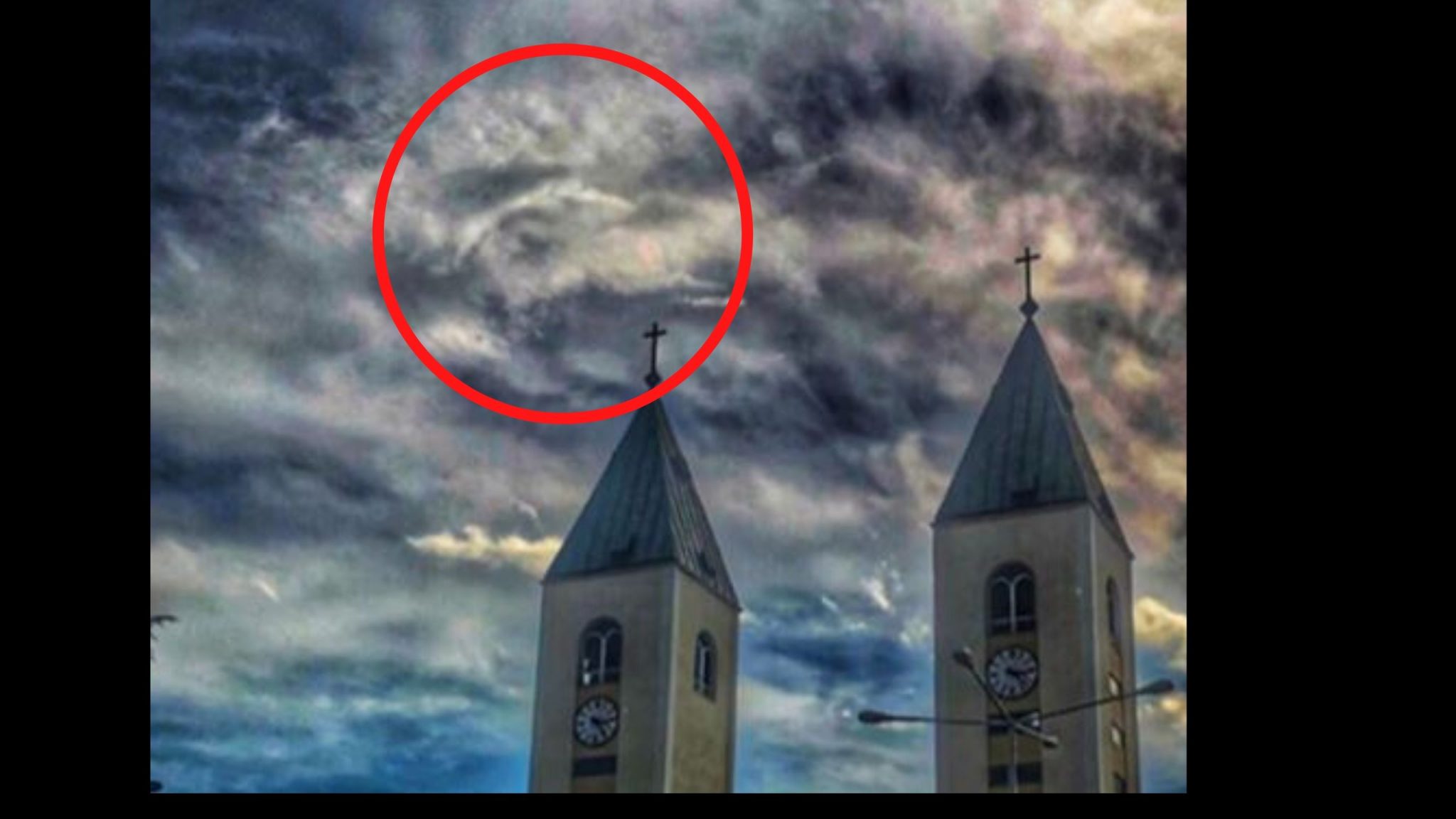 A special Medjugorje Message, April 2, 2017 – Apparitions to Mirjana
"Dear children, Apostles of my love, it is up to you to spread the love of my Son to all those who have not come to know it; you, the little lights of the world, whom I am teaching with motherly love to shine clearly with full brilliance. Prayer will help you, because prayer saves you, prayer saves the world. Therefore, my children, pray with words, feelings, merciful love and sacrifice. My Son has shown you the way – He who became incarnate and made of me the first chalice, with His exalted sacrifice He has shown you how you need to love. Therefore, my children, do not be afraid to speak the truth. Do not be afraid to change yourself and the world by spreading love, by doing everything for my Son to be known and loved by loving others in Him. As a mother I am always with you. I am imploring my Son to help you for love to reign in your life – love that lives, love that draws, love which gives life. I am teaching you such love – pure love. It is up to you, my apostles, to recognize it, live it and spread it. Pray with feeling for your shepherds so that they can witness my Son with love. Thank you. "