Coronavirus prophecy? Vicka had surprise statement in Rome – 'Today is a very, very difficult moment in the world. Our Lady is very worried."
Recently Vicka found herself in Rome some months ago for a baptism. Maria Bonafaccia is the child to whom the visionary has served as godmother. The father, Marco, who is a friend of the Papaboys, is in charge of the prayer group 'Adorers with Mary Queen of Peace'
Visionary Vicka said: "I am here to be among you … you know that I pray for everyone and that you are in my heart. The greatest concern for Our Lady is families, it is a very, very difficult moment in the world. Our Lady is very worried."
Our Lady recommends praying for her intentions that she needs our prayers right now. Pray for me too and may the Queen of Peace bless you all with her love and with her Peace … ..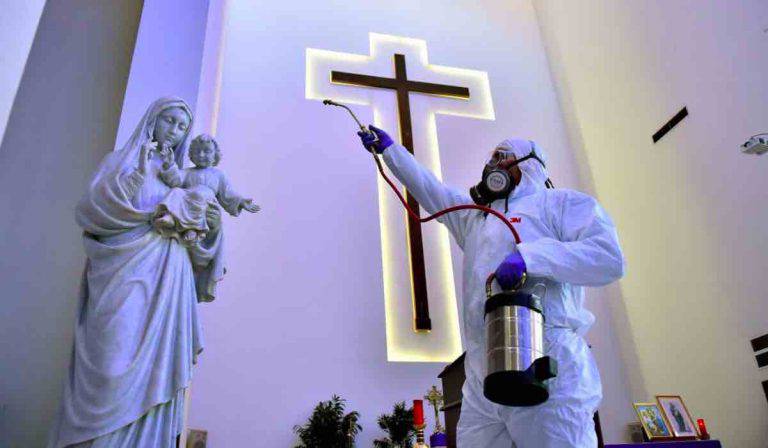 One of the most beautiful things is to remain united in prayer and united to the love of Jesus and Our Lady
You are too worried about the beauty outside. You have to think about the beauty inside, forget the beauty of the soul. You must love to be beautiful."
SPECIAL REPORT:
(CNN)If you thought coronavirus was no big deal or if you thought it was going to go away, wake up.
Your life is about to change.
"We would like the country to realize that as a nation, we can't be doing the kinds of things we were doing a few months ago. It doesn't matter if you're in a state that has no cases or one case," Fauci said, referring Americans to the new federal 
Coronavirus.gov website
 for details on precautions to take at home, at work and out in the world.
"If and when the infections will come — and they will come, sorry to say, sad to say — when you're dealing with an infectious disease… we want to be where the infection is going to be, as well as where it is," Fauci said.
"Everybody should say, 'All hands on deck,'" he added.


St. Sebastian is considered the protector against the plague, a nasty contagious illness that wiped out millions of lives in Europe during the Middle Ages. It was during the 7th century in particular that believers started to address their prayers toward St. Sebastian during a violent outbreak of plague in Pavia, in northern Italy. Known for the suffering he endured during his death, St. Sebastian was killed around 288 during Roman emperor Diocletian's persecution of Christians. His death has inspired countless artists over the centuries.
The powerful prayer to defend ourselves from epidemics and calamities
"Lord, we ask you with our prayer that always comes from listening to your word, from the heart and not only from the lips, to look at all humanity infected by the plague of this time that sows death, stretch out your hand, stop this evil which is spreading all over the world, we are Your children Lord, and a Father cannot fail to listen to our prayers.
We ask you by invoking the intercession of Your and our Mother Mary.
Amen"