Images of the Virgin Mary are circling the globe giving Hope to humanity – The Virgin Appeared from Heaven in Argentina, then with the Pope in Rome. (video)
(Comments below are from Youtube orginally in Spanish)
Incredible Images Before Seeing the Pope in the Vatican and The Virgin Appeared in Heaven Argentina!

Images of the Virgin Mary in the sky of Argentina.

The Virgin Mary before appearing in the Vatican at the time of the blessing, Urbi et Orbi visited the country of Argentina.

The inhabitants of San Carlos (Argentina) gained hope after the photograph of a silhouette in the sky that resembled that of the Virgin Mary went viral.
Social networks exploded when an image of the Virgin Mary was published, netizens claimed that it is a divine sign that told them they are being protected.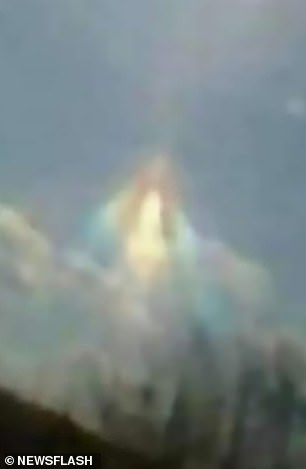 "The photos were taken by my daughter. We were in an afternoon, calm. She received a photo of an aunt from Candelaria, and told her it was there. We realized that was happening. At first they seemed like lights and flashes of the rainbow… with those colors the beautiful triangle of colors was formed, "the mother of the young woman who made the publication told La Dos.