Sign of hope from the Blessed Mother? Photo of sky above Saint Peter's square during special Urbi et Orbi prayer has gone viral as Christians look for hope.
Many are claiming the flash of light or the figure in the sky is the Virgin Mary appearing above the Pope as he prayed for the world. Did Mary appear above St Peters during the Pope's Urbi et 0rbi blessing for the World.

Pope's special Urbi et Orbi blessing: 'God turns everything to our good'
Pope Francis delivers an extraordinary blessing "To the City and to the World" on Friday to pray for an end to the Covid-19 coronavirus pandemic. In his meditation, the Pope reflects on Jesus' words to His disciples: "Why are you afraid? Have you no faith?" Full text included.
By Devin Watkins
Pope Francis held the special Urbi et Orbi on Friday from the steps of St. Peter's Basilica.
Usually a colorful event reserved only for Christmas Day and Easter Sunday, this extraordinary blessing was held in keeping with the gravity of the current global situation, as more than half of the world's population is confined to their homes to prevent the spread of Covid-19.
Standing in a deserted St. Peter's Square with a steady rain falling, Pope Francis spoke to the world through all the means of modern communication: Facebook, YouTube, TV, and radio.
Symbols of faith
He prayed for the world at this critical juncture in the presence of two images that have accompanied the people of Rome for centuries: the ancient icon of Mary Salus Populi Romani – usually housed in the Basilica of St. Mary Major – and the miraculous crucifix kept in the church of San Marcello on the city's Via del Corso.
Most importantly, the Pope exposed the Blessed Sacrament for adoration and imparted his Apostolic Blessing, offering everyone the opportunity to receive a plenary indulgence.
Evening meditation
But first, Pope Francis offered a meditation on the crisis facing the world, reflecting on a passage from the Gospel of Mark (4:35-41).
"For weeks now it has been evening," said the Pope. "Thick darkness has gathered over our squares, our streets and our cities; it has taken over our lives, filling everything with a deafening silence and a distressing void, that stops everything as it passes by; we feel it in the air, we notice it in people's gestures, their glances give them away."
In this situation, he said, we feel afraid and lost, like the disciples whose boat was in danger of sinking while Jesus slept at the stern.
All in the same boat
The Covid-19 pandemic has reminded us that we are all on the same boat, said Pope Francis, and so we call out to Jesus. The disciples ask Him, "Teacher, do you not care if we perish?"
The Pope said these words would have shaken Jesus, "because He, more than anyone, cares about us."
The storm, said the Pope, exposes "our vulnerability and uncovers those false and superfluous certainties around which we have constructed our daily schedules" and lays bare "all those attempts to anesthetize ourselves".
What is revealed, he said, is "our belonging as brothers and sisters", our common humanity.
"Why are you afraid? Have you no faith?
Pope Francis then picked up the thread of Jesus' question: "Why are you afraid? Have you no faith?"
He said we have all gone ahead "at break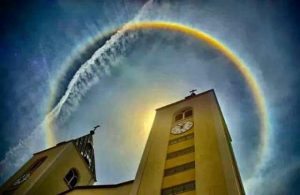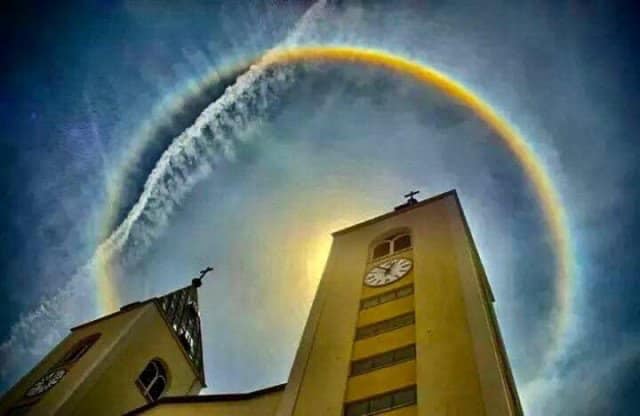 The world is under attack and Mystic Post is facing real difficulties right now.
We need your help spreading the messages of the Queen of Peace.
We work very hard for Our Lady every day.
Satan is attacking her plans for peace and salvation for the world like never before.
Since you're here …
… we have a small favor to ask. God is everywhere—even in the news. That's why we view every news story through the lens of faith. More people are reading Mystic Post than ever but advertising revenues across the media are falling fast. And unlike many news organisations, we haven't put up a paywall – we want to keep our journalism as open as we can. So you can see why we need to ask for your help. Mystic Post's independent journalism takes a lot of time, money and hard work to produce. But we do it because we believe our perspective matters – because it might well be your perspective, too.
If everyone who reads our reporting, who likes it, helps to support it, our future would be much more secure.
Thank you