Statue Weeps in New Mexico…"That's when I saw that she really was crying." Father Pepe
The Diocese of Las Cruces is conducting an investigation into the phenomenon
A statue of Our Lady of Guadalupe has been reportedly weeping at a southeastern New Mexico church. It was during a noon Mass at Our Lady of Guadalupe Church in Hobbs, on May 20, 2019 that some parishioners first noticed liquid on the statue. 
I spoke with church manager, Judy Ronquillo, who explained that since their church holds only 250, their noontime Mass is held in the parish hall which holds over 700. "People noticed the statue crying, but they were not sure what they were seeing and didn't want to interrupt Mass," Ronquillo explained. "Afterward they took a closer look and saw that Our Lady was crying."
  

The pastor, Father Jose "Pepe" Segura explained in this video, that it was not until after Mass that he learned about it. While greeting people outside, someone came up and told him, "Father, come quick! The Virgin Mary is crying!"
 
 
Father Pepe took a look for himself and wondered if someone had gotten the statue wet. People wiped the Virgin Mary's face twice and the tears still appeared. "That's when I saw that she really was crying," he said. 
Ronquillo was not at the noon Mass but had been at the building and went home when Mass was over. "Our secretary called me to come back, saying: 'Our Lady of Guadalupe is crying!'" Ronquillo said. She took it as a joke. "I told her, 'Don't lie to me. If you want me to come back, I'll come back but don't lie to me."
"I would never lie about something like this," the secretary insisted. 
Ronquillo hurried back to the church hall. "She was crying," Ronquillo explained. "The more we wiped her tears, the more she cried. We cried with her. Her tears ran down her chest and there was a puddle on the floor."
The tears were not a water-like substance, according to Ronquillo. "It was more oily and it smelled like roses." The weeping continued through the day. On Monday, she said that the tears were still visible, but two priests came and wiped the face dry. Then on Tuesday and Thursday, the weeping began again. 
People are coming from all over to see the statue and pray the rosary before it,  although it has not wept again since May 24. Initially, the building was left open 24-hours a day, but Ronquillo explained that the electric bill was getting too high, so they have cut back the hours to 7 a.m. to 10  p.m. seven days a week. 

"You have faith and you believe in miracles," said Ronquillo, "but there's no words to explain what it feels like when you see a statue crying. When you see this, your faith is stronger."
Parishioners believe it is a miracle, but the Catholic Church never takes such phenomenon at face value. The Diocese of Las Cruces is conducting an investigation. They have collected samples of the tears to send to a laboratory to examine and the statue will be x-rayed to be sure there's nothing inside that could cause the tears. You can see video footage here and here is an interview with the artist of the statue, Ricardo Flores-Kaspanis.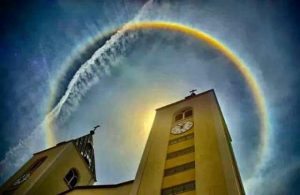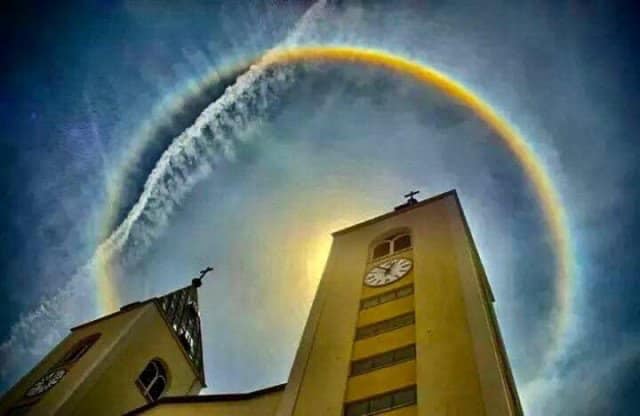 The world is under attack and Mystic Post is facing real difficulties right now.
We need your help spreading the messages of the Queen of Peace.
We work very hard for Our Lady every day.
Satan is attacking her plans for peace and salvation for the world like never before.