Heartbreaking – Daughter disappears in river – Father dives in water everyday looking for her -"I can't stay home and wait."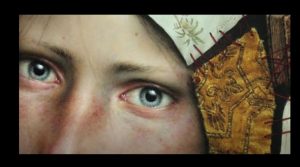 On September 1st, Hafsa, 15, was swallowed by the waters of the Adda river, in  Sondrio , as she tried to cross it to reach a small beach. Her body has not yet been found. When it happened, the father was in Morocco, his country of origin, and, since he returned, he has been cycling to the river every day, diving and looking for his daughter. "I contacted the police to tell them that I continue to look for her – said her father in  La Provincia di Sondrio  -. I can't stay home and wait ".
"I have to thank the researchers, who certainly did a good job – added the man -, but they couldn't find my daughter. And I can't stop looking for it.
I'm working hard to find it and I hope that there is someone who willingly wants to be available to help me. I approach the river, sometimes I also enter it, staying close to the shore. I can swim well and I don't want to take any chances, but I hope to find Hafsa, who may be stranded somewhere. Or I hope to be there when the river returns it. I can't stay home and wait ".
The heartbreaking scene was immortalized through a thirty-second video by a man, Piero Carnini, who then posted the footage on Facebook. "Adda to the Bartesaghi Park: it's very dangerous, but he doesn't agree to go out. I was afraid – wrote the man, explaining that he posted the video hoping that someone will help this desperate father – A family member (on the bank with me) called him continuously, but in vain. I fear for him. It is necessary to convince him to desist ".
Please follow and like us: