Stigmatic Mystic Luz de Maria de Bonilla reveals new message – "Human beings are being cornered by global power…At this very difficult time for humanity, the attack of diseases created by misused science will continue to increase."
Our Lord to Luz de Maria de Bonilla on January 12th, 2021:
My Beloved People: My Sacred Heart, source of love, wishes to welcome My repentant and converted children.
My Beloveds, strive to do good, cast off bad thoughts towards your brothers and sisters. There are so many acts and works that prevent you from living the Eucharistic Celebration properly: approaching it with a heart of stone, without love for your neighbour and thereby failing the First Commandment. You think that you can love Me while excluding your neighbour whom you treat like firewood to be burnt and turned to ashes, which you mercilessly throw to the wind. This is the time for which you have been waiting, but without preparing to be My own love and to give it to your fellow men, ignoring the fact that without My love you are nothing, and being nothing, you are easy prey for the Devil and the demons of this generation.
My beloved Mother has told you in advance that evil has prepared human creatures to serve it and to be those in charge of the aberrant sins of this generation. Satan delights in leading My People into chaos by following the trails of demonic ideas with which humanity is crucifying Me again and again. Evil takes pleasure in watching man suffer more and more in order to discourage him, and thus, to surrender to what is easy, even if he thereby loses his soul.
Beloved people, remain ready to be tested in your Faith (I Pet 1,7) by those who control humanity and are in charge of the single religion, which excludes Me, as it is not My Will but the creation of the human will for purposes of world domination. Be aware that Faith will be tested in all aspects of human life, since on My People's journey, religion, education, moral formation, the economy… imply Faith in Me, so that you would persevere in the face of obligations imposed by the world order. [1] Human beings are being cornered by global power, which sullies human dignity, leading people to great disorder, acting under the dominion of the spawn of Satan, consecrated beforehand by their own free will.
I wait with Divine Patience for sinners to repent and I call those who feel they love Me to give themselves totally to Me, strengthening themselves in Faith without empty words and hollow hearts, but with true and continuous praxis of the Beatitudes as tireless worshipers of My Real Presence in the Blessed Sacrament.
At this very difficult time for humanity, the attack of diseases created by misused science will continue to increase, preparing humanity so that it would voluntarily request the mark of the beast, not only in order not to become sick, but to be supplied with what will soon be materially lacking, forgetting spirituality due to a weak Faith. The time of the great famine is advancing [2] like a shadow over humanity that is unexpectedly facing radical changes, reducing its crops due to changing climates.
My beloved People, pray — unrest will increase in great nations, including France, the United States, Italy and Switzerland.
My beloved People, strong earthquakes will wreak havoc; pray for the countries for which we have asked you to pray, including Singapore and Australia.
Beloved People of Mine, pray for the institution of My Church, it is staggering.
Discern, beloved children: traveling unnecessarily will cause you to be permanent foreigners in lands that are not your own. You will continue to live with the anxiety of borders that close unexpectedly.
Draw near to My Mother – she will guide you to My way: "do everything He tells you" (John 2:5). My children, converted and having conviction, make evil uneasy, therefore persevere in the faith. Do not fear! I will be with you until the end. The Immaculate Heart of My Mother will triumph, and you are her children.
I am waiting for you, come to Me.
Your Jesus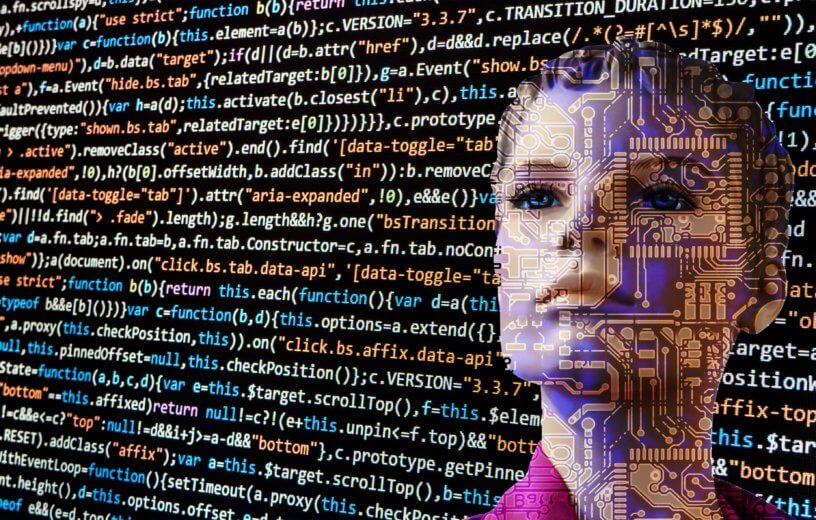 Why Luz de Maria de Bonilla?
The following is adapted from the best-selling book, THE WARNING: Testimonies and Prophecies of the Illumination of Conscience.
Luz de María de Bonilla is a Catholic mystic, stigmatist, wife, mother, Third Order Augustinian, and prophet from Costa Rica, currently residing in Argentina. She grew up in a very religious home with great devotion to the Eucharist, and as a child, experienced heavenly visits from her guardian angel and the Blessed mother, whom she considered her companions and confidants. In 1990, she received a miraculous healing from an illness, coinciding with both a visitation from the Blessed Mother and a new and more public calling to share her mystical experiences. Soon she would fall into profound ecstasy not only in the presence of her family—her husband and eight children, but also of people close to her who began to gather to pray; and they, in turn, formed a prayer cenacle, which accompanies her to this day.
After years of abandoning herself to the will of God, Luz de María began to suffer the pain of the Cross, which she carries in her body and soul. This first happened, she shared, on Good Friday: "Our Lord asked me if I wanted to participate in His sufferings. I answered affirmatively, and then after a day of continuous prayer, that night, Christ appeared to me on the Cross and shared His wounds. It was indescribable pain, although I know that however painful it may be, it is not the totality of the pain that Christ continues to suffer for humanity." (("Revelamos Quen Es la Vidente Luz de María," Foros de la Virgen María, accessed July 13, 2019, https://forosdelavirgen.org/118869/luz-de-maria-reportaje))
It was on March 19 of 1992, that the Blessed Mother began to speak regularly to Luz de María. Since then, she has mostly received two messages per week and on occasion, only one. The messages originally came as internal locutions, followed by visions of Mary, who came to describe Luz de María's mission. "I had never seen so much beauty," Luz said of Mary's appearance. "It's something you can never get used to. Each time is like the first."
Several months later, Mary and Saint Michael the Archangel introduced her to Our Lord in a vision, and in time, Jesus and Mary would speak to her of coming events, such as the Warning. The messages went from being private to public, and by divine command, she must communicate them to the world.