Medjugorje Today "Our Lady wants to build a new world…There will be a new way."
"Dear brothers and sisters, Mary is the Woman from the future. Because she is the only person, who with her life and with her Assumption into Heaven, has achieved the fullness of Salvation. And according to that, we faithful are just walking in faith and hope towards that fullness of salvation, believing that it will be accomplished for us at the end of time. And since Jesus from the Cross left her to be our Mother and our Intercessor, our destiny has been tied to her and her role in the plan of salvation.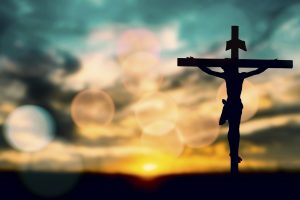 After the message of March 25, 2021 of the visionary Marija Pavlovic Lunetti gave an interview with Father Livio director of Radio Maria.
Father Livio:
Our Lady shows us what awaits us in our future journey: "I prepare you for new times so that you may be steadfast in faith and persevering in prayer".
But what are the new times and what do you mean by this expression?
We understand that it is not simply a matter of material issues and of physical and social or economic or even cultural well-being, but, these are new times compared to the current ones, so nebulous and suffering, so anguished and threatening. 'The Virgin wants a continuous prayer, and she has been asking us for some time because Our Lady wants to build a new world."
Visionary Marija says: "We are lukewarm Christians, Our Lady asks us to decide for God, immediately!"
.
We know that during the extraordinary apparition of 25.10.1985, Our Lady showed you a punishment for a region of the world. You were very sad. So is the people right that what they hear about secrets and punishments is frightening and afraid? Mirjana: It's not like that, I think that whoever is a believer must know that God is his Father and the Madonna is his Mother and the Church is his home. Then I think you should not be afraid because this Father, this mother will not do anything wrong if you abandon yourself completely to them. I was sad – I can say – only for children. Nothing else.
We learned a few years ago that the 7th secret – a punishment – was reduced thanks to the prayer and fasting of many. Can the other secrets, punishments or warnings also be lightened by our prayer, fasting, etc.?
Here this would be a little longer because here it is the 7th secret and I lived far from the other seers. When I received the seventh secret I felt too bad because this secret seemed worse than the others, so I prayed to Our Lady to pray to God – because even you can not do anything without telling me if it would be possible to reduce this. Then Our Lady told me that we need a lot of prayer, that you too would help us and that you can not do anything either; you too had to pray.
Our Lady promised to pray. I have prayed together with the sisters and other people. In the end, Our Lady had told me that a part of this punishment was able to diminish it – let's put it this way – with prayer, with fasting; but not to ask further, because secrets are secret: they must be performed, because this belongs to the world.
                                                                                                                                                                                                                                                                                                                                                   And the world deserves it. For example: in the city of Sarajevo where I live, if a nun passes, how many people would say to her: 'How good is she, how intelligent she is, pray for us?'; and how many people would deride it instead. And of course the majority would be just the one who would mock the nun praying for them. Prayer for me is talking to God and to Mary as talking to the father and the mother. It is not a question of simply saying Our Father, Hail Mary, Glory to the Father. Many times I practically tell it; my prayer consists only in free-wheel dialogue, so I feel closer to God speaking to him directly. For me, prayer means abandoning oneself to God, nothing else.
---
Let's hear what the visionary said about the message, and let's read again this important message.

(Medjugorje message of September 25, 202o to Marija official translation)
Dear children! Today I invite you to pray for my intentions to help you.Children, pray the rosary and meditate on the mysteries of the rosary so that you too in your life may pass through the joys and sorrows. In this way you transform the mysteries in your life because life is a mystery until you put it in the hands of God. Thus you will have the experience of faith like Peter who met Jesus and the Holy Spirit filled his heart.You too, children, are invited to witness by living the love with which God envelops you with my presence from day to day. Therefore, little children, be open and pray with the heart in faith.
Thank you for having responded to my call"

Father Livio: Our Lady has asked us continuously  now to pray the Rosary and meditate on the mysteries. Why?
Marija: Our Lady asks us to pray the Rosary. Our Lady wants to change us and our hearts, because we can have greater experience of God.
Father Livio: I was very struck by the invitation of Our Lady to transform the mysteries of the Rosary into our lives. The mysteries of the Rosary are the life of Jesus. In some way we relive the life of Jesus in our lives …
Marija: Our Lady is bringing us more and more into our lives with Jesus. With Jesus our life makes more sense. Without God we are also meaningless.
Father Livio: What should we do to meditate on the mysteries as Our Lady asks of us?
Marija: Our Lady asks us that even our daily life, of pain, joy and mystery be with Jesus. Not only by reciting. but by living. Also in the attitude of prayer and life, even sharing with others. I was very impressed that Our Lady used the words 'Like Peter', he who left his boat, his family, to follow Jesus. Our Lady does not want us to leave everything, but asks us to give more witness. Today we are very lukewarm Christians, Our Lady wants us to become more determined.