In this time of trial – Now a Miraculous Signs of Hope: Flower blossoms from dry crown of thorns resting on a crucifix in Italy.
Leafs and fresh flowers grown on the dry branches that make up the crown of thorns resting on the feet of the crucifix. This miraculeous event has been happening for some months in the Parish church of Saints Silverio and Domitilla, which overlooks the port of Ponza Italy.
The crown was woven by the seafarers of the island and placed for devotion at the feet of Christ. Great was the surprise of parishioners and faithful when, during the Christmas period of last year, some small leaves began to emerge from the dry branches. A phenomenon that has been repeated in the last few days and this time also with a flowering of red buds, right at the feet of Jesus, where there is the nail that binds him to the cross. 
Signs of the Return- Is God sending Messages to the world? Dramatic Sun Miracle in Rome – Our Lady appears in visible apparition in Lourdes
 
The parish priest of the church of the port of Ponza shared the photos of the happy event on Facebook and commented: «This makes me think today, that from suffering the Lord gives rise to health, peace, life, joy. He has already been giving us leaves and red flowers for 4 months. That this is a sign of hope for us and for all humanity ".
The faithful also like Erika, who explained: «For those who are believers, this is a sign that our prayers in these days of hard trial are somehow listened to. It's a good sign. "
by Ilaria Del Prete for Leggo.it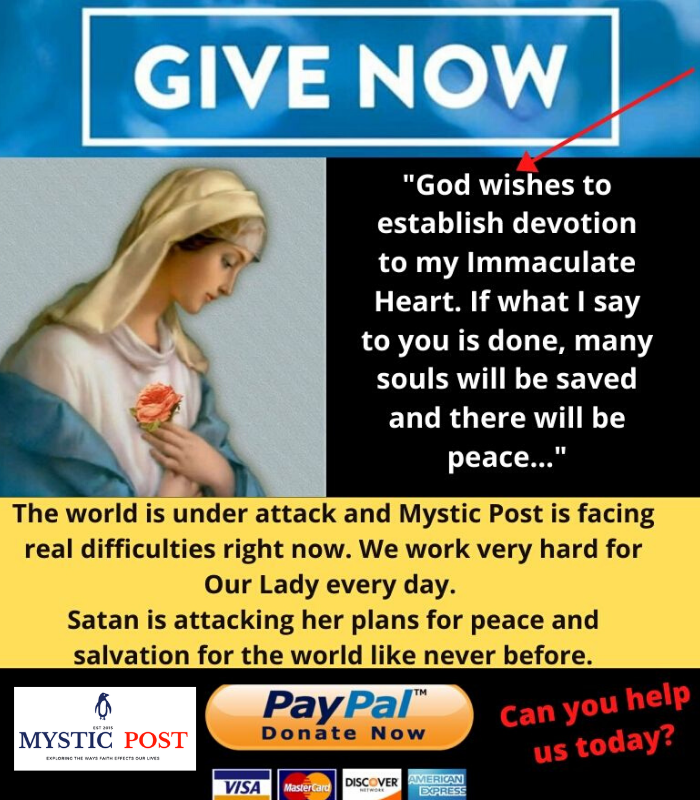 Without your charitable GIFTS it would be hard to continue spreading Heaven's messages. Please consider helping us keep the site going strong. Thank you and may God Bless you all.