VICKA OF MEDJUGORJE, PRESENT AT THE CONSECRATION TO THE HEART OF MARY IN THE VATICAN
She was welcomed with great joy by the numerous Italian friends, the visionary of Medjugorje Vicka who last night was present in St. Peter's for the Solemn Act of Consecration of Russia and Ukraine to the Immaculate Heart of Mary.
To the people who were with her she revealed: 'I came here with happiness in my heart, for this historic moment of the Church'.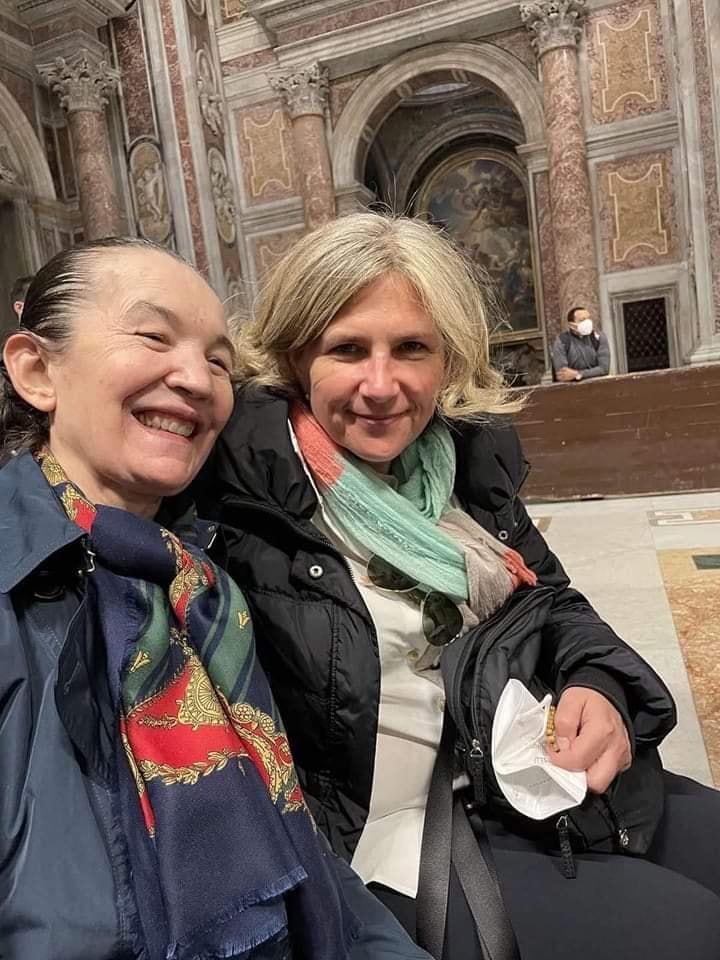 What the seer said about war and Fatima
After the secrets I don't really know what will happen , Our Lady explained little about this; I only know nine and of these she has not given me dates … these secrets are for the whole world but she has not told me a precise time … the mark on Podbrdo will remain forever …
Of Garabandal? I do not know anything … I know of Fatima what Our Lady said in a message, that the secrets given by Her long ago will now be realized here … we must not be afraid ».
Reread the Medjugorje message of March 25, 2022 given to Marija by the Queen of Peace
"Dear children! I listen to your cry and prayers for peace. For years Satan has been fighting for war. Therefore God has sent me among you to guide you on the path of holiness, because humanity is at the crossroads. I invite you: return to God and to God's commandments to stay well on earth and to get out of this crisis in which you have entered because you do not listen to God who loves you and wishes to save you and guide you towards new life. Thank you for having responded to my call. ".