Garabandal: THE "WARNING "WILL REVEAL "ALL SINS"! …and the gravity of the offense, as God sees it."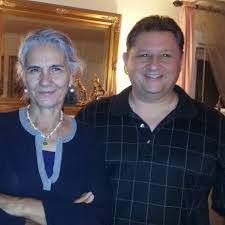 Glenn Hudson with visionary Conchita
THE "WARNING " WILL REVEAL "ALL SINS" !
This question comes up alot as to what that means, and usually needs clarification. Mary told Conchita that during "The Warning " it is said to reveal "all their sins" of our soul .
What Conchita meant by "all sins " is that even though we have been completely forgiven for confessed sins, we do not comprehend how much and to what degree we offended God.
Who of us can actually explain the gravity or disgust that God experiences,at our sins ? We have no idea how God sees these offenses ! (how can we, we are human ). So he must show us how sin greatly offends Him, and only then will we truly be repentant.
THIS IS NOT ABOUT FORGIVENESS, THIS IS NOT A PUNISHMENT, IT IS ABOUT KNOWLEDGE, AND A CORRECTION OF OUR CONSCIENCE.
Conchita said "They will then see all their sins and what their sins have caused.", and the . She has always recommended frequent Confession.
My personal belief is that "confessed sins" will be judged less harshly, but shown none the less. A great blessing! YES, this is God's last act of mercy for a chance at global repentance and salvation!
Keep in mind another blessing also, that in the midst of our suffering of seeing our collective offenses, we will actually possess a small piece of God's knowledge! Imagine that! Seeing as he sees, feeling as he feels, knowing what he knows about sin. WOW !
---
Glenn Hudson worked at the New York Garabandal Center from 1993-2014 and was the Director of Public Relations. He is also friends with Conchita and remains in close contact with her. Mr. Hudson is the Administator for the site "Message of Garabandal "