"The sun in the shape of a Cross on March 25 in Fatima at the time of the Consecration of Russia and Ukraine 2022"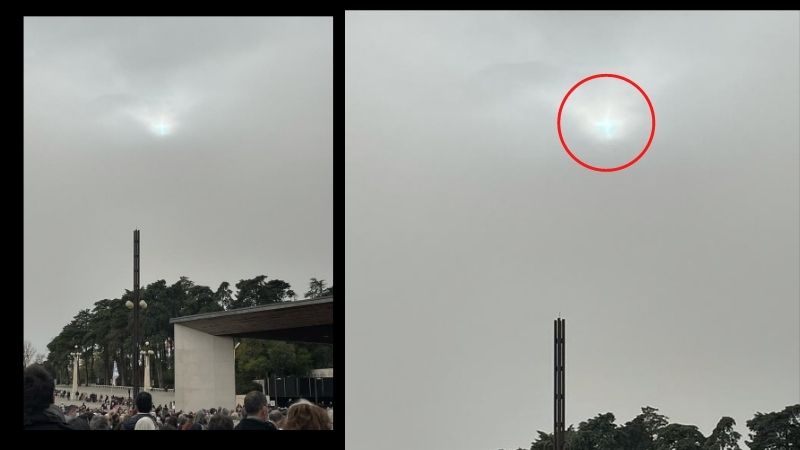 Mother of Refuge and End Times writes
On March 25th 2022 in Fatima, during the Cardinals consecration of Russia and Ukraine at the same time as Pope Francis' Consecration, an amazing sign is seen in the sun!
See this image in close up to find a dove holding a luminous blue cross- A sign that Our Lady will bring peace! It all boils down to heaven's directives and promise delivered by Mary.
Jesus wants to establish in the world devotion to my Immaculate Heart. I promise salvation to those who embrace it, and these souls will be loved by God, like flowers placed by me to adorn His throne. You have seen hell, where the souls of poor sinners go.
To save them, God wishes to establish in the world devotion to the Immaculate Heart. If what I say to you is done, many souls will be saved and there will be peace. My Immaculate Heart will be your refuge and the way that will lead you to God.