MEDJUGORJE: OUR LADY IS VERY WORRIED – VISIONARY MARIA's SPECIAL PLEA FOR UKRAINE AND RUSSIA "DO NOT LET SATAN PREVAIL"
As   the world confronts the evil of War in Eastern Europe,  Our Lady comes from Heaven to remind humanity that hatred and war are the  products of Satan- These are his tools of trade. On February 25, the Queen of Peace urgently pleaded for help because the devil is active like never before.
.
She said: Children, help me with prayer so that Satan does not prevail. His power of death, hatred and fear has visited the Earth. 

The visonaly Marija, who was the recipient of the message offered special commentary on Our Lady's powerful words.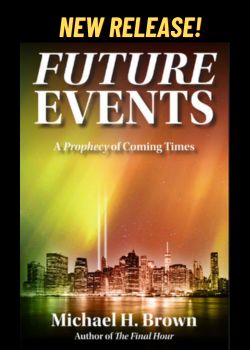 Marija :This is a serious message, but also a message where Our Lady involves us, she says "let us pray together, help me with prayer" . Our Lady is with us , she wants to help us, she wants to guide us.
We are approaching the time of Lent, a time of renunciation. We must take advantage of this time, that it be a time of spiritual renewal for us. 
The devil's power is strong right now as we see in this war, but it can also happen in our families, where there is no peace, there is no serenity in our hearts, because the devil takes us easily and uses us, and we must not allow this! 
We are one body! My suffering is also the suffering of the whole world, not only Ukrainians, but also Russians, because they are the same people. It gives me a sadness in my heart, because we all have one God. We are waging war with one another and this is the tragedy. The devil is using men and women for this. I repeat, pray, pray, that hatred does not prevail!
 Today we see it, every day, more and more people turn away from God and his commandments. Jesus has brought us joy, he calls us, invites us constantly "love your neighbor". 
 Here we must pray not only for those who are attacked, but also for those who attack because unfortunately I believe that few of them have wanted to go to war. Hardly anyone wants war, war only does damage!
Those who are now under the bombs have no voice. So many of them have sent me messages, they want to stay at their home
At this moment Our Lady wants to invite all of us to embrace the message and to get down on our knees to pray and truly pray for Peace, 
We are aware that there is evil and that we are instruments of peace and with our prayer, our actions and our life we ​​can ensure that evil does not prevail. 
Maria February 25, 2022 
Here is the full Message given to the visionary Marija by the Queen of Peace in Medjugorje on February 25, 2022:
" Dear children! I am with you and we pray together .
Children, help me with prayer so that Satan does not prevail. 
His power of death, hatred and fear has visited the Earth. 
Therefore little children, return to God , to prayer , fasting and renunciation for all those who are trampled underfoot, poor and have no voice in this world without God . 
Little children, if you do not return to God and His commandments, you have no future.
Therefore he sent me to you to guide you . 
Thank you for having responded to my call. "