The Feast of St Paul's Shipwreck in Malta
Today, Wednesday 10 February 2021, in Malta we celebrate the Feast of St Paul when he was shipwrecked.
Although we do not know the exact date when this huge grace came upon our Islands yet his arrival brought to us the Christian Faith. In fact, Malta was one of the first countries to receive Christ through the ministry of St Paul.
On this great occasion we like to hear about that dramatic sea voyage which brought St Paul on our shores from the Acts of the Apostles 27, 16 – 28, 6 in the Masses that are celebrated in every corner of our country. Many look forward to hear the verse: After we had escaped, we then learned that the island was called Malta (Acts 28:1). St John Chrysostom (347-407) has an interesting comment on this mysterious yet providential journey which brought St Paul to us Maltese. His comment is really illuminating on both the Christian life in general and on us, the Maltese people, in particular. In his homily 54 we find the following comment:
And the barbarous people showed us no little kindness: for they kindled a fire, and received us every one, because of the present rain, and because of the cold. And when Paul had gathered a bundle of sticks, and laid them on the fire, there came a viper out of the heat, and fastened on his hand.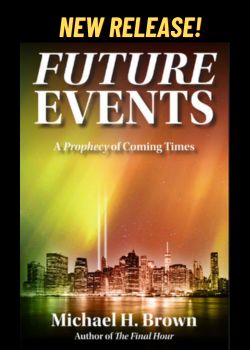 Showed, he says, no little kindness to us — barbarians (as they were )— having kindled a fire: else it were of no use that their lives be saved, if the wintry weather must destroy them. Then Paul having taken brushwood, laid it on the fire. See how active he is; observe how we nowhere find him doing miracles  for the sake of doing them, but only upon emergency. Both during the storm when there was a cause he prophesied, not for the sake of prophesying, and here again in the first instance he lays on brushwood:— nothing for vain display, but (with a simple view) to their being preserved, and enjoying some warmth. Then a viper fastened on his hand. And when the barbarians saw the venomous beast hang on his hand, they said among themselves, No doubt this man is a murderer, whom, though he has escaped the sea, yet vengeance suffers not to live (Acts 28:4). Well also was this permitted, that they should both see the thing and utter the thought, in order that, when the result ensued, there might be no disbelieving the miracle. Observe their good feeling (towards the distressed), in saying this (not aloud, but) among themselves — observe (also) the natural judgment clearly expressed even among barbarians, and how they do not condemn without assigning a reason. And these also behold, that they may wonder the more. And he shook off the beast into the fire, and felt no harm. Howbeit they looked when he should have swollen, or fallen down dead suddenly: but after they had looked a great while, and saw no harm come to him, they changed their minds, and said that he was a god. (v. 5, 6.) They expected him, it says, to fall down dead: and again, having seen that nothing of the kind happened to him, they said, He is a god. Again viz. As in Acts 14:11, another excess on the part of these men. In the same quarters were possessions of the chief man of the island, whose name was Publius; who received us, and lodged us three days courteously. And it came to pass, that the father of Publius lay sick of a fever and of a bloody flux: to whom Paul entered in, and prayed, and laid his hands on him, and healed him. (v. 7, 8.) Behold again another hospitable man, Publius, who was both rich and of great possessions: he had seen nothing, but purely out of compassion for their misfortune, he received them, and took care of them. So that he was worthy to receive kindness: wherefore Paul as a requital for his receiving them, healed him. So when this was done, others also, which had diseases in the island, came, and were healed: who also honored us with many honors; and when we departed, they laded us with such things as were necessary (v. 9, 10), both us and the rest. See how when they were quit of the storm, they did not become more negligent, but what a liberal entertainment was given to them for Paul's sake: and three months were they there, all of them provided with sustenance. See how all this is done for the sake of Paul, to the end that the prisoners should believe, and the soldiers, and the centurion. For if they were very stone, yet from the counsel they heard him giving, and from the prediction they had heard him making, and from the miracles  they knew him to have wrought, and from the sustenance they by his means enjoyed, they must have got a very high notion of him. See, when the judgment is right, and not preoccupied by some passion, how immediately it gets right judgings, and gives sound verdicts. 
I want to recall the beautiful words St Pope John Paul II pronounced when he came to Malta on May 9, 2001 as he stopped in Malta as his last stop during his Pauline Pilgrimage he was doing on the footsteps of St Paul.
The Apostle's arrival on your shores was dramatic. Saint Luke has told us of the stormy voyage and the helplessness of the crew and passengers as the ship went aground and began to break up (cf. Acts 27:39-44). And we have heard of their deliverance: "Once we had come safely through, we discovered that the island was called Malta" (Acts 28:1). In God's providence, Malta was to receive the Gospel in the earliest days of Christianity. "Let us give thanks to the Lord for his unfailing love and his wonderful deeds" (Ps 107: 15).
When Pope Emeritus Benedict XVI visited our country during his apostolic journey to Malta on the occasion of the 1950th anniversary of St Paul's Shipwreck on the Island, in his homily of Sunday 18 April 2010, at the Floriana Granaries, he said:
Our first reading at Mass today is one that I know you love to hear, the account of Paul's shipwreck on the coast of Malta, and his warm reception by the people of these islands. Notice how the crew of the ship, in order to survive, were forced to throw overboard the cargo, the ship's tackle, even the wheat which was their only sustenance. Paul urged them to place their trust in God alone, while the ship was tossed to and fro upon the waves. We too must place our trust in him alone. It is tempting to think that today's advanced technology can answer all our needs and save us from all the perils and dangers that beset us. But it is not so. At every moment of our lives we depend entirely on God, in whom we live and move and have our being. Only he can protect us from harm, only he can guide us through the storms of life, only he can bring us to a safe haven, as he did for Paul and his companions adrift off the coast of Malta. They did as Paul urged them to do, and so it was "that they all escaped safely to the land" (Acts 27:44).
The example the Maltese people give us in their extraordinary welcome of St Paul and his companions make us treasure and live what the monk and Bishop of Caesarea in Cappadocia and Doctor of the Church, St Basil (c 330-379) wrote:
"What am I to do? I will pull down my barns, and build larger ones." Now why did that land bear so well when it belonged to a man who would make no good use of its fertility? It was to show more clearly the forbearance of God, whose kindness extends even to such people as this. He "sends rain on both the just and the unjust, and makes the sun rise on the wicked and the good alike" (Mt 5:45). (…) These were God's blessings towards this rich man: fruitful fields, a temperate climate, abundant sowing, oxen to do the work and everything needful to assure his prosperity. But what do we find in this man? A bitter disposition, hatred of other people, unwillingness to give. This is the return he made to his Benefactor. He forgot that we all share the same nature; he felt no obligation to distribute his surplus to the needy; he paid no heed to those divine precepts: "Refuse no one the good on which he has a claim" (Prv 3:27), "Let not kindness and fidelity leave you" (3:3), "Share your bread with the hungry" (Is 58:7). Every prophet, every wise man cried out to him these precepts yet he turned a deaf ear. His barns were full to bursting point, but still his miserly heart was not satisfied. (…) Greed would not permit him to part with anything he possessed, and yet because he had so much there was no place to store his latest harvest And so he was incapable of making a decision and could find no escape from his anxiety. "What am I to do?" he went on saying. Who would not pity a man so oppressed? His land yields him no profit but only sighs (…); he laments in the same way as the poor do. What am I to do? How can I find food and clothing? (…) You who have wealth, recognize who has given you the gifts you have received. Consider yourself, who you are, what has been committed to your charge, from whom you have received it, why you have been preferred to most other people. You are the servant of the good God, a steward on behalf of your fellow servants (…) "What am I to do?" It would have been so easy to say: "I will feed the hungry, I will open my barns and call in all the poor (…) Let anyone who lacks bread come to me. You shall share, each according to need, in the good things God has given me, just as though you were drawing from a common well".
Let us pray today with great faith with all the people in Malta that the Apostle Paul intercede for us wherever we are!
O God, in your marvelous providence it pleased you that the Apostle, Our Father Saint Paul, experiences the shipwreck to come among us and proclaim to us the faith; with all earnestness we beseech you: make us give thanks to you for the diligence and love which he has shown us, and help us keep whole and intact the teachings which he has given us by his word and examples. Through your Son Jesus Christ our Lord, who lives and reigns with you and the Holy Spirit, one God, forever and ever. Amen.
Fr Mario Attard OFM Cap