40 Children Die in Fire in Russia…"Holy Mother, where are you? Tonight I feel broken in two." Eric Clapton and Pavarotti's Epic Cry for the Blessed Mother
---
(CNN)At least 53 people are dead and dozens injured after a fire at a shopping center in the Siberian city of Kemerovo on Sunday, a spokesman for the firefighting agency told Russian state media.
State news agency Tass reported a fire at the Zimnyaya Vishnya — also known as Winter Cherry — shopping mall in central Kemerovo broke out on the top floor of a four-story building, in the center's cinema hall.
The death toll rose on Monday morning after 16 more bodies were found in the cinema area. In total, the fire consumed an area of approximately 1,600 square meters, injuring 47 people.
Earlier, fire authorities said 40 children were unaccounted for following the fire. It's not known how many children have now been found, or are among the dead and injured.
---
"Holy Mother, where are you?
Tonight I feel broken in two."
Eric Clapton wrote this most beautiful song — a heartfelt prayer to the Blessed Mother. In this benefit concert, watch how beautifully his prayer is expressed with the accompaniment of the great Italian opera singer Luciano Pavarotti.
Clapton's prayer, is indeed real. In his painfully honest memoir, Clapton: The Autobiography, he elaborates on the beginnings of his prayer life — a 1987 rock-bottom moment at the rehab treatment center.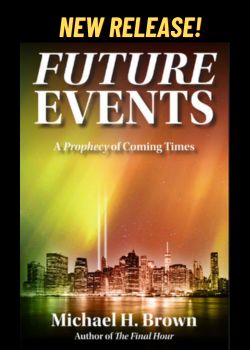 "I was in complete despair," Clapton wrote. "In the privacy of my room, I begged for help. I had no notion who I thought I was talking to, I just knew that I had come to the end of my tether . . .  and, getting down on my knees, I surrendered. Within a few days I realized that . . . I had found a place to turn to, a place I'd always known was there but never really wanted, or needed, to believe in. From that day until this, I have never failed to pray in the morning, on my knees, asking for help, and at night, to express gratitude for my life and, most of all, for my sobriety. I choose to kneel because I feel I need to humble myself when I pray, and with my ego, this is the most I can do. If you are asking why I do all this, I will tell you . . . because it works, as simple as that.

"I have always LOVED this song! I LOVE Pavarotti too. So sad that he is gone. It makes me cry each time I listen to it because it is so BEAUTIFUL! When I came to the section in EC's Autobiography about Holy Mother….. the emotion heard in this song is so GLORIOUS. When EC explained about this song, it hit me so HARD that I knew I must favorite this. Incredible with EC, Pavarotti, choir, and orchestra combined. So very beautiful. The power of music surely surged inthe hearts of the people with the love and devotion to Our Blessed Mother. "  so says Kialubeach Clapton fan.
Lyrics
Holy Mother, where are you?
Tonight I feel broken in two.
I've seen the stars fall from the sky.
Holy mother, can't keep from crying.
Oh I need your help this time,
Get me through this lonely night.
Tell me please which way to turn
To find myself again.
Holy mother, hear my prayer,
Somehow I know you're still there.
Send me please some peace of mind;
Take away this pain.
I can't wait, I can't wait, I can't wait any longer.
I can't wait, I can't wait, I can't wait for you.
Holy mother, hear my cry,
I've cursed your name a thousand times.
I've felt the anger running through my soul;
All I need is a hand to hold.
Oh I feel the end has come,
No longer my legs will run.
You know I would rather be
In your arms tonight.
When my hands no longer play,
My voice is still, I fade away.
Holy mother, then I'll be
Lying in, safe within your arms.
---
Since you're here …
… we have a small favor to ask. More people are reading Mystic Post than ever but advertising revenues across the media are falling fast. And
unlike many news organisations, we haven't put up a paywall – we want to keep our journalism as open as we can

. So you can see why we need to ask for your help. Mystic Post's independent journalism takes a lot of time, money and hard work to produce. But we do it because we believe our perspective matters – because it might well be your perspective, too.
High quality journalism is essential intellectual nourishment. The generosity of providing such a service without a paywall deserves recognition and supportGiacomo P, Italy
I've been enjoying Mystic Posts for several years now. Today, when so much seems to be going wrong in the world, Mystic Post is working hard to provide truthful Catholic news. I want to support that Robb R. UK
I appreciate there not being a paywall: it is more democratic for the media to be available for all and not a commodity to be purchased by a few. I'm happy to make a contribution so others with less means still have access to information. Annonymous Donator
If everyone who reads our reporting, who likes it, helps to support it, our future would be much more secure.
Thank you
$1.00 $10,00 $25.00 $1,000 – Any contribution makes a big difference.
With a $25.00 donation receive a free miraculous medal. We can really use it – THANKS!