The Mystery of March 18th again looms large. "The significance of that date will be clear." says Medjugorje Visionary
---
In Mirjana's  book titled, "My Heart Will Triumph", she writes: "Now is the time to tell the world my story."
"Now is the time to tell the world my story"? Wow!  These are very powerful words and precise words, particularly when you consider she has said in the past that she knows when the secrets are supposed to begin to unfold. 
She also talks about the importance of the day "March 18" in her book. She says  "Only when the things contained in the secrets start to happen will the world understand why Our Lady chose March 18. The significance of the date will be clear."
What are we to make of March 18th?  Last year there was a great deal of attention to Mirjana's apparition on March 18 because it took place during the 1OO year anniversary of the Fatima apparitions. There was speculation that something big, like a major  political crisis would take place.
So here we are a year later and March 18 is again looming large as a special date.  Will this be the year where we begin to understand why March 18 is so significant?  

During a Q & A session between Mirjana and a group of English-speaking pilgrims in Medjugorje, and in response to a comment by one of the pilgrims about sharing the same birthday as Mirjana, the visionary responded:
"Great people were born on the 18th of March. But I never have my birthday because that is the day of the apparition. And many people have the wrong opinion about it. They feel that Our Lady comes to me on the 18th of March because it is my birthday. She doesn't come for sure for that reason because she never said to me Happy Birthday. When everything starts happening, then you will be able to understand why the 18th of March, why every second of the month, why Wednesdays and Fridays are days of fasting, everything will be clear."
In her new book Mirjana had a few other things to say about the Medjugorje secrets:
Mirjana: "The seventh Secret Troubled Me Greatly"
Mirjana then asked "Is it possible for the secrets to be lessened?
Our Lady: "Pray"
Mirjana: "I can not divulge much about the secrets but I can say this…Our Lady is planning on changing the world. She did not come to announce our destruction; she came to save us and with her Son she will triumph over evil.
If Our Mother has promised to defeat evil, then what do we have to fear? Mirjana
---



Since you're here …
… we have a small favor to ask. More people are reading Mystic Post than ever but advertising revenues across the media are falling fast. And
unlike many news organisations, we haven't put up a paywall – we want to keep our journalism as open as we can

. So you can see why we need to ask for your help. Mystic Post's independent journalism takes a lot of time, money and hard work to produce. But we do it because we believe our perspective matters – because it might well be your perspective, too.

High quality journalism is essential intellectual nourishment. The generosity of providing such a service without a paywall deserves recognition and supportGiacomo P, Italy

I've been enjoying Mystic Posts for several years now. Today, when so much seems to be going wrong in the world, Mystic Post is working hard to provide truthful Catholic news. I want to support that Robb R. UK

I appreciate there not being a paywall: it is more democratic for the media to be available for all and not a commodity to be purchased by a few. I'm happy to make a contribution so others with less means still have access to information. Annonymous Donator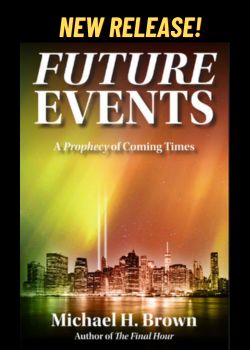 If everyone who reads our reporting, who likes it, helps to support it, our future would be much more secure.
Thank you
$1.00 $10,00 $25.00 $1,000 – Any contribution makes a big difference.
With a $25.00 donation receive a free miraculous medal. We can really use it – THANKS!