Father Daniël in Syria: 'Fake News is Imposed With Great Enthusiasm in the West, While Channels of Truth Are Closed'
Originally Published at Sott.com
Ready for the battle for your mind! 
Living in Syria in the sixth-century Mar Yakub monastery in the city of Qara, 90 kilometers north of the capital Damascus, Flemish Father Daniël Maes has been a witness to the invasion of western-backed terrorists since the very beginning. To this day, he and his friends continue to support the Syrian people by not only helping them directly, but also by spreading the truth about what is truly going on in the country.
The spreading of false, incorrect or misleading information, 'fake news', is a problem. The European Union is working diligently on a strategy to combat this ailment. The East StratCom Task Force was already set up for this purpose in 2015. Certain guidelines have been developed and at the end of this year we can expect more concrete actions.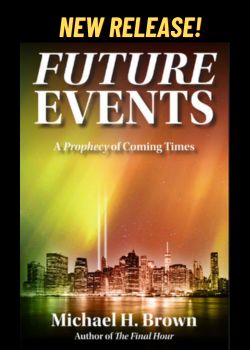 However, there's a catch. Let's make it clear immediately. We are getting more and more into a situation where fake news is imposed with great enthusiasm by government leaders, politicians, official statements, authoritative media and acclaimed journalists, who conceal reality, while the channels of honest researchers who bring the truth, are closed expertly. The justification is then: We must defend European values. That free speech and the obligation to tell the truth are also values, is then forgotten. Or real news and truthful reporting are condemned as being a "conspiracy theory". Or, as we now experience with the announcement of the criminal behavior of the Dutch government, which smoothly helps with the slaughter of innocent Syrian people, says that it should not come to light because it is a "state secret".
The example we know best is of course Syria. A very harmonious, prosperous and particularly safe (albeit imperfect) society with a President who is supported by broad sections of the population is suddenly presented as a terrible dictatorship with a gruesome dictator. The CIA provided an abundance of false photos, films, reports, books, testimonies of inhuman torture (the American prisons remain an inexhaustible source for this) that were spread throughout the West. And everyone (including our "conflict journalist"!) "knew", almost one day after another, how that terrible Syrian president strangled people all day, tortured them to death and carried out chemical attacks.
Something like that makes the blood of every right-minded person boil and that makes a heavy-handed military intervention more than justified. When someone dared to say that there was no "popular uprising" in Syria and certainly no "civil war", that Syria had not committed any chemical attacks at all, he was dismissed as unreliable, fake news. And so the US, Israel, NATO and allies could continue to send their most fanatical terrorists to destroy the country and take away oil, gas and sovereignty. In our own Flemish press I never read one balanced article about the situation in Syria.
In the end it is about the loss of credible journalism. For England, this is now greatly described by David Edwards and David Cromwell, Propaganda Blitz. How the Corporate Media Distort Reality, Pluto Press, 2018, foreword by John Pilger. They show how the liberal media give half-truths and whole lies or sometimes represent reality in reverse, in the service of large interest groups. And the writers of this work are not even journalists but a former professor and an oceanographer. It will become increasingly difficult to discover reality, but it is not impossible. The Australian journalist and founder of WikiLeaks, Julian Assange, is now imprisoned at the Embassy of Venezuela in London but in reality deserves a monument to what he has made public. There are undoubtedly many more people than we suspect, who are aware of the prevalent lies.
Anyone who has any insight into the ever-recurring anti-Russia, anti-Iran, anti-China, anti-Brexit… hysteria on the one hand and on the other Western unlimited war propaganda, justified by the most unlikely pretext to dominate the rest of the world, will soon find more reliable sources. It is also necessary. "For our struggle is not against flesh and blood, but against the rulers, against the authorities of this dark world …" (Ephesians 6, 12). And by our attitude, we are always either on the side of the murderers or on the side of the innocent victims. We are called to be people of peace and not silly servants of hatred and war, which we conveniently want to package in a message of peace.
Each week, a newsletter written by Father Daniël is published, in which he describes his experiences and thoughts on the situation in Syria. With the help of much needed donations and NGOs such as Hand in Hand voor Syrië, Father Daniël and others have been working tirelessly with the Syrian people liberated from (formerly) terrorist-held areas.
Below, you can read his latest newsletter, as published on September 28th, 2018, and as translated by Sott.net:
Dear friends,
It seems unlikely that the planned military escalation by Western forces to protect the terrorists in Idlib and to risk a last chance to subvert Syria, will continue. The Abou al-Dohour safe zone basically ensures that citizens can escape the terrorist-controlled Idlib. This was largely guaranteed by the agreement between Russia and Turkey. And Putin seems determined to impose a no-fly zone over all of Syria! Well done. Meanwhile, the Syrians continue to work very diligently on the restoration of their country and society. After the fantastic course of the 60th annual fair last Friday, a 'marathon of peace' was organized to support those who work for the end of the war and the restoration of peace. This marathon was held in Hama, Homs, Lattakia, Tartous and Sweida.
At the same time, a limited bicycle race was organized in Damascus for 200 cyclists from the Ommayade mosque through the city.
In Qara there was one crossroad that was full of rubble for years. It was the place where the hardest fighting took place in 2013. Well, the debris is finally cleared up. And between the monastery and the Ante-Lebanon Mountains people have been working hard lately. The so-called Qara 4 gas source is now operational. It delivers 120,000 cubic meters of gas and 100 condensed barrels every day. We pray and hope that there will be a definitive end to this war and the Syrian people can fully develop their identity.
Father Daniël then goes on to sharing news about the community, his reflection on the root causes of the refugee problem, and a warning with regard to the "official fake news":
Preparation
We want to have a quiet retreat in the community and some preparation has been made for this. On Monday, we visited Sadad and the Syrian Orthodox community with some sisters and a guest, with whom we now maintain a close contact. We visited the "martyress" of the village again, the old woman, who was all alone, was left behind by terrorists to die but recovered. She received a shed that is now being converted into a two-room house, which she proudly showed us.
We prayed together in the church and visited a number of villagers. The pastor abou Michaiel and the Christians count on us that we also continue to help them financially. It is mainly about the purchase of material for the reconstruction, they will do the work themselves. Tuesday and Wednesday were still preparation days to start with a real quiet retreat for the whole community on Thursday. Hopefully more about that next time. So, you won't be getting a message about the war around us this time, we are committing to the struggle in ourselves right now.
Ministerial visit
This week we were again visited by the Minister of Supply together with his wife. They were with us before. He practically has the function of the patriarch Joseph in Egypt during the famine. He asked mother Agnes-Mariam to help find the means to offer more people work in agriculture so that they can provide themselves with their own food. In Aleppo we have been able to help 5,000 families. He also asked in India (mother Agnes-Mariam will briefly give a retreat in India) to find out whether material and prostheses can be shipped from there for disabled people.
From our monastery MSJM (Saint Jacques le Mutilé) about 1,000 people are now employed as paid workers in relief efforts throughout Syria. In the beginning we received a lot of opposition and suspicion. Meanwhile, there is a strong and good spirit with five responsible people, with mother Agnes-Mariam assuming the final responsibility. Now, big organizations are coming to us to work with us. However, the first and foremost impulse always starts with simple, sincere people who give their contribution with generosity. That is why we would like to express our sincere thanks to all our benefactors.
Our wars, our refugees
The continuing flow of refugees from the Middle East and Africa to Europe is a humanitarian drama for these people themselves and is also a threat to the countries in which they seek refuge. In this regard, two attitudes are mainly present. Some respond from a humanitarian point of view and want these people who are in need to be helped and taken care of. The others want to defend the identity of their country to for example prevent a Christian country from being flooded with Muslims who do not want to adapt and who create their own areas where the authentic population can not even visit.
However, what is missing too often is the question about the actual cause and background of the problem. When you return home and you see that the water is flowing out the front door, do you first look for buckets and mops to remove the water from your house? No. You first search for the cause of this flooding. And then you see, for example, that you have left the faucet of the sink open while the stopper was in. So the very first thing you do is close the tap.
There can be many causes that trigger a flow of refugees, but almost always they involve rich Western countries who want to master the resources of other countries. Under the pretext of "freedom and democracy" these countries are being disrupted, a change of government is being worked on, and puppets are being appointed to ensure the interests of the West. 
"The most flagrant case is Syria where a war was orchestrated by "proxy groups" by Western powers and the Petro monarchies of the Gulf States. Before the war, Syria was a country that could support itself in terms of food and industrialization with a well-developed population that enjoyed a modern health system. The "strategy of the chaos" imported hoards of mercenaries of which the Syrian government can hardly get rid of after 8 years of war (2011-2018). The imperialist intervention, meant to fight this state that refused to obey, has driven 5 million people from their homes" . (Bruno Guigue, 23 september 2018: Link)
The US and the Western powers proclaim that they no longer have colonial policies, that they only want to ensure freedom and democracy, defend human rights and, finally, defend their own national security and interests. Those who claim their sovereignty must also recognize the sovereignty and interests of other countries. And that is precisely not the case. The military intervention by Western countries is not the solution, but the problem itself. It is the French troops in Mali, Niger (rich in uranium), Chad, Central African Republic that ensure that the countries remain dependent and poor.
It is NATO that destroyed Libya with active participation from Belgium and France. After the Belgian "aid" to Libya, there was hardly a bomb left in Belgium. No "mea culpa" came from any country for this total devastation (Jean-François Kahn, L'intervention and Libye, la pire erreur de ce début de siecle, Le Soir, 25/9/18; about this well-known French journalist see: Link). The invasions of Somalia (1992), Afghanistan (2001), Iraq (2003) destroyed these countries. The aggression of Saudi Arabia with active support from the West against Yemen has killed 10,000 people since March 2005, causing a deadly cholera epidemic and famine for 8 million people.
Certainly, there are several causes of the refugee flow. However, the most important remains the neo-colonial domination of Western powers who shamelessly and with military force appropriate the richness of other countries. Subsequently, there is often a corrupt elite of the country itself who have allowed themselves to be bribed to betray their own people. Finally, there are Mafia bosses who set up an extremely lucrative business to get the refugees across. Let's stop whining about the shortage of mops, pullers, buckets, and turn off the tap. These are our wars and our aggression against other countries that are making people flee. If we want to assert our sovereignty, we must also respect the sovereignty of other countries and their interests.