How Saint Benedict defeated the devil with the Cross of Christ – How it inspired Saint Benedict and the Jubilee medal

source: https://www.zieglers.com/blog/why-the-devil-is-so-scared-of-the-saint-benedict-medal-and-crucifix/?fbclid=IwAR1ALO0JWN4ZokIna6JNDLrYianYaCh0OAhSRpdL82XW7DQBLMT_5TlLMeQ
The short answer is that the devil fears the Lord. When a person carries the Saint Benedict Medal or the Saint Benedict Crucifix, it is a constant reminder to that person to think of Christ always, in effect, a continuous exorcism. Even at the mere mention of the name of Jesus Christ, the devil shrinks away. Consider the faith and love of the Lord Saint Benedict called upon throughout his life. Let's begin with a few examples of the miracles associated with Saint Benedict.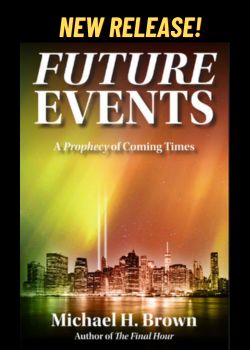 The first of the miracles recorded happened shortly after Benedict had left his schooling. His nurse, refusing to leave him, followed him to Enside, where he lived at the church of Saint Peter. His nurse, wishing to sift wheat, borrowed a sieve and broke it. Seeing her extreme distress, he took the pieces away and tearfully prayed over them. When he raised the sieve up, it appeared never as if to have been broken. God had bestowed His grace.
While serving as abbott to a monastery, a conspiracy formed against Benedict. Planning to rid themselves of the man of God, the monks poisoned his wine. When the wine was offered to Benedict, he made the sign of the cross and blessed the wine. Immediately, the glass burst. As recounted by Pope Gregory the Great in his biography of Benedict, "…the glass had in it the drink of death, which could not endure the sign of life."
At another monastery, a priest became envious of Benedict's virtues, even in his success in leading more people to a better life. He sent a poisoned loaf of bread to Benedict. Knowing the bread was poisoned, Benedict gave the entire loaf to a raven that would appear for crumbs each evening. He commanded the crow, in the name of Jesus Christ, to take the loaf and leave it in a place where no man could find it. After several attempts and entreaties from Benedict, and much difficulty, the raven flew off with the bread and returned without it hours later, looking for his usual allowance of crumbs.
Later in his life, Benedict was called upon by a group of men struggling mightily with the weight of a stone they needed to move for the monastery they were building. Nothing they had tried would get the stone to budge. The brothers believed the weight of the devil was upon it. Benedict prayed over the stone and blessed it. The brothers then carried the stone away as if it had no weight at all.
Of the miracles noted here, two are commemorated on the Saint Benedict medal. Spend a few minutes with us to learn about the Saint Benedict medal and the Cross of a Happy Death.