Medjugorje: the miracle of the blind man who recovered his sight…Apparition Hill, the Madonna and the Herbs Under the Pillow
A story like the blind man at Jerico happenedtempora in Medjugorje. Jozo Vasilj had become blind. Eight years before the apparitions he had been hit by a hemiparesis that occasion, he had lost his sight from his left eye. Four years later he also it from his right eye. I thought he had lost his sight forever.
Then he learned that the Virgin Mary was appearing in Medjugorje, and after learning about the sacred place he began to hope for healing. He began to pray for a powerful intercession.
He went to Medjugorje but he soon realized he could not climb apparition hill.   
But, like the blind man of Jericho, he was not discouraged and asked his niece Vida, who was leaving to go to the Hill, to bring him some herbs from that place. Sage and houseleek, herbs considered medicinal. She went up the hill and participated in the apparition,  she then picked up the herbs and brought them to Jozo.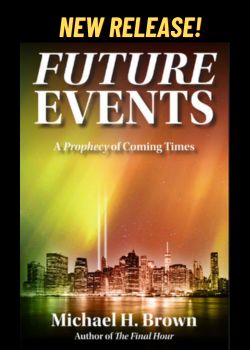 His Vision Returns
That evening,  Jozo put the herbs under the pillow, not so much for the benefit they could give, but for the fact that they came from the place where Our Lady had appeared.
He prayed during the night.
 In the morning he washed his face a
nd continued to pray – this time the Creed,
After drying his face something strange happened, Then he suddenly exclaimed: "I can see you!".
The wife who had just helped him thought he was joking,  Then he said to her: "I can see you, here you are: you are without socks!".
The sight had returned to Jozo. Suddenly, after 8 years, he saw again well. The extraordinary news spread across the country and beyond. Some newspapers talked about it, making Medjugorje even more known about  what was happening there.
NOT RENUNCIATION
This did not please the government authorities, who tried in various ways to contrast the news, because it highlighted Medjugorje and the strength of faith. The atheist-communist regime did not approve of this, so he said it was false news and threatened to dismiss the journalists who had spoken of miraculous healing. He also tried, with various threats, to convince  Jozo to retract. He replied that it was all true, that he had been blind and had recovered, that he had to tell it to everyone and that he did not give up telling what had happened to him, nor betrayed the Madonna who had healed him. He would always follow it.
From the first days of the apparitions, Our Lady invited people to have faith, to believe even if they did not see, to keep the faith received.
There are so many times that you are urging you to rediscover and live with faith.So he suggested on 25 July 2015:
"I INVITE YOU ALL TO LIVE YOUR FAITH AND TO WITNESS IT WITH YOUR HEART AND EXAMPLE IN EVERY WAY".
In her message of last October 2, Our Lady invites us to imitate her, she says:
"… I CONSOLE YOU AND ENCOURAGE YOU. BECAUSE, MY CHILDREN, I KNEW THE PAIN, BUT I HAD FAITH AND HOPE.NOW I HAVE THE PRIZE OF LIFE IN THE KINGDOM … ".