Medjugorje Today April 2, 2021 – Marija has new special message about virus…"Courage.. without prayer you will go mad…do not abandon God."
We wake up early in the morning, we go walking, making pilgrimages to the apparition hill remembering praying for all of you. To you we want to say: do not abandon God, do not abandon Our Lady and above all prayer, which is hope. Otherwise you will all go crazy, you will no longer have any grip to hold onto Medjugorje Visionary Marija
Our Lady calls but there may or may not be an answer: in the land chosen by the Queen of Peace through Marija's words, she is addressing us.
Marija, one of the six Medjugorje visionaries, was born in Bijakovići, in a small village near Medjugorje. Since June 25, 1981 she receives daily apparitions from Our Lady and every 25th of the month he receives one in particular that Our Lady addresses and all humanity. Our Lady entrusted her with evangelization and in particular intercession for the souls in purgatory and the consecrated .
She then moved to Italy after her marriage from which four children were born. She defines herself as "half Italian". Therefore one, in the full pandemic context, addressed in a video in particular to all Italians, these words are even more valid today that we are still in the pandemic.
The message of the visionary Marija to the Italians and the world
"Dear friends, here we are from Medjugorje, and from Medjugorje I wanted to make this video to greet you and to tell you that you are not alone. Courage! They asked me to say something to the Italians, to give you hope . I am half Italian now, but at this moment I tell you that we must have courage. We have to pray.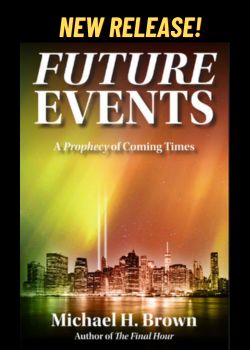 Our Lady called the Italians as the first pilgrims to Medjugorje, and Our Lady was hope for many families who have been reborn , rejuvenated, renewed … Here Our Lady has also arrived in Italy and has called us and is calling us, and loves us.
Especially in this difficult moment where this virus has caused deaths, but not only physically! Many people no longer have hope, they no longer have love, they are afraid. I always remember that in times of Communism, when we were so afraid, Our Lady gave us hope. And we said: if we have to die we die happy, because we believe that God is with us! And God's will is that I live: my every breath is a gift from God ".
We wake up early in the morning, we go walking, making pilgrimages to the apparition hill remembering praying for all of you. To you we want to say: do not abandon God, do not abandon Our Lady and above all prayer, which is hope. Otherwise you will all go crazy, you will no longer have any grip to hold onto.
But if you have God, your heart will be at peace. We are telling you: courage. With the Queen of Peace, as they sang early years, Italy too will be saved with the Queen of Peace. With this I want to give you strength and hope and tell you: let us pray together so that the Immaculate Heart of Mary will triumph in our hearts, in our families and in our homeland. God bless you all ".