A new day of 'miracle' for Alfie. Like the Child Jesus, he fights against the Herods of our time  
 Published in Papaboys 3.0  Translated by Google Translate from Italian
Alfie is a small living miracle , who spent the second night of his new life embraced by mum and dad, defeating, with the strength of a lion cub, all his enemies, first of all, the English Herod Kings of our times.
The plane is ready to leave, to bring Alfie to Rome and allow an attempt, at the "Bambino Gesù", of new medical protocols.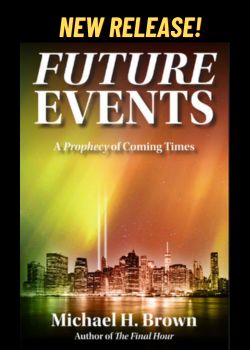 Alfie Evans' parents announced in the night a new appeal against yesterday's decision by British High Court judge Anthony Hayden to say 'no' to the transfer of the baby from Liverpool to an Italian hospital. The appointment is for today afternoon. Daddy Tom, meanwhile, knows that the child "continues to fight" and now breathes well despite the detachment from the assisted ventilation, while confirming that last night he and mother Kate had to practice initially also mouth-to-mouth.
Another wall – the newspaper Cei Avvenire writes – the umpteenth, what Alfie and her parents still have to overcome. At the end of the convulsive day that followed the separation of the machines for the vital supports of the child, the Alder Hey Children's Hospital of Liverpool has released a worrying note in which, in practice, confirms to want to retain the child indefinitely. That is, as long as it ceases to live. "This evening – reads the note from the pediatric hospital – the High Court has again decided that it is in Alfie's best interest to continue with the end-of-life care plan developed by the clinical team that took care of him. Our priority remains to ensure that Alfie receives the care she deserves to ensure that support, dignity and privacy are maintained. This includes working closely with Kate and Tom (the child's parents) when they spend this precious time with him. We would be grateful if respect and consideration were shown to all our staff, patients and families in this difficult time ". A language that reveals the radical lack of communication with respect to what the family is experiencing by experimenting (and communicating along all these endless days of suffering). There is inevitably a new appeal by the lawyers of Tom and Kate against the sentence with which the hospital was left free to choose what to do: what seemed the diplomatic solution to the case is in fact revealing another impasse in which the Liverpool hospital closes without considering the outstretched hand of the Infant Jesus of Rome. The appeal must necessarily be urgent, given the extremely precarious conditions of Alfie, whose life continues to hang from a very thin thread.
The dignity of Alfie gives hope between farce and victimization hearings Benedetta Frigerio writes about the New Daily Bussola . At yesterday's hearing, it was grotesque to know about a doctor who spoke of "fear" among his colleagues. We are in the paradox whereby those who, like Alfie's father, are suffering an obvious injustice, are portrayed as a rude of the popular class that offends the highly educated executioners. After this umpteenth stage of a violent and unjust trial, it would be natural to rant or surrender in the face of the treachery of victimized cunning. But Thomas and Kate taught us another, more dignified way: "Alfie is alive and until we stop fighting, we do not stop."