Monster wildfire in California rages. Two firefighters Dead, 9 People Missing… Developing…
By Alexandria Sage
REDDING, Calif., July 28 (Reuters) – Nine people were reportedly missing as a monster wildfire in northern California burned unchecked on Saturday after it killed two firefighters, destroyed hundreds of structures and sent thousands of frantic residents racing from their homes.
Some 3,400 firefighters on the ground and in helicopters and airplanes battled the 48,300-acre (19,500 hectares) Carr Fire early on Saturday as it ripped through Redding, a city of 90,000 people, in California's scenic Shasta-Trinity area.
More than 38,000 residents in Redding and elsewhere in Shasta County fled their homes as the fire began to gain speed and intensity on Thursday, destroying 500 structures and leaving Keswick, a town of 450, in smoldering ruins, California Department of Forestry and Fire Protection (CalFire) said.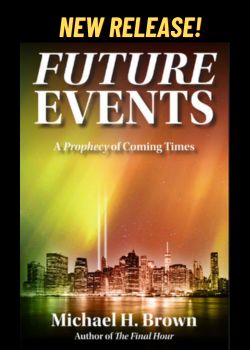 The fire, which was just three percent contained after igniting six days ago, has been fed by high temperatures and low humidity, which were expected to continue for at least the next week, said CalFire Director Ken Pimlott.
"This fire is a long way from done," he said.
A bulldozer operator and a member of the Redding Fire Department were killed in the blaze. A Redding hospital said it had treated eight people, including three firefighters.
Nine people, including a woman and her two great-great grandchildren, were missing, a CBS news affiliate in Sacramento reported, citing local police. The woman's husband Ed Bledsoe told the station that he left them home to run an errand on Thursday night.
"He called and said 'grandpa you need to come, the fire is coming at our house now,'" Bledsoe said of a phone call he had with his great-great grandson while he was gone. "I can't see how I can go on without them."
The flames erupted into a firestorm on Thursday when it jumped across the Sacramento River and swept into the western side of Redding, about 150 miles (240 km) north of Sacramento, before gale-force winds during the night created a fire "tornado," fire officials said.
Firefighters and police were hustling door to door to usher civilians out of harm's way, they said.
California has had its worst start to the fire season in a decade, with 289,727 acres burned through Friday morning, according to National Interagency Fire Center (NIFC) data.
Governor Jerry Brown requested emergency federal assistance to prevent an "imminent catastrophe" as Shasta County tried to find supplies and water for evacuated residents and care for horses and cattle rescued from ranches and farms.
Wildfires have blackened an estimated 4.15 million acres (1.68 million hectares) in the United States so far this year. That was well above average for the same period over the past 10 years but down from 5.27 million acres (2.13 million hectares) in the first seven months of 2017, NIFC reported. (Additional reporting by Brendan O'Brien in Milwaukee, Editing by William Maclean and Clelia Oziel)