OUR LADY TEACHES: To pray we must first remove these two obstacles…
OUR LADY TEACHES PRAYER IN MEDJUGORJE
In every apparition in Medjugorje, Our Lady asks for prayer. "Pray, pray, pray!" She Says.
On April 25, 1987 she asked her children (all of us) to pray, pray, pray with the heart.
To pray, we must first remove the two obstacles to prayer: sin and worry.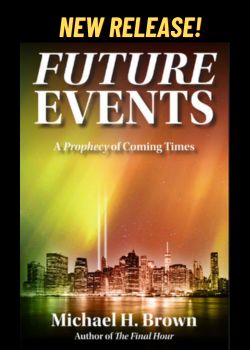 To sin is to turn your back on God; to pray is to turn your face towards Him. But we cannot turn in two directions at the same time. So to pray well, you have to get rid of sin.
The second obstacle to prayer is worries!
In the last speech to his followers, Jesus said: «Do not let your hearts be troubled. Have faith in God and have faith in me "(John chapter 14: 1).
St. Peter echoes the same thought:" Pour all your worries on him, because you care about him "
"I invite you to complete abandonment to God" (March 25, 1989 and other times).
Prayer is an encounter with Our Lord. If you want to meet someone, you have to make time for them.
Our great sin today is that we don't have time for God.
"The sin of the world consists in the fact that people don't care about God" (to Mirjana).
We have time for everything else; but when we say we don't have time for prayer, we're actually saying: I don't have time for God.
Our Lady asks us to find time for prayer.
"From today, make a serious decision to dedicate time to God"
Let's say we don't have time for prayer, because we don't understand the value of prayer.
FIRST, we need to pray because our salvation depends on it.
St. Alphonsus Maria de 'Liguori said: "If I had only one sermon to preach, I would preach it on prayer." "Because – he said – whoever prays is saved, whoever does not pray is damned".
SECOND, we pray to meet God.
This is why prayer takes time. We pray to meet God, but we must pray long and often to make friends with God.
God requires continuous prayer.
THIRD, we pray to be changed.
If prayer does not change us, it means that we do not pray well.
FOURTH, let us pray for the hearts of sinners to open.
On April 18, 1985 Our Lady said: «Dear children, pray for the opening of hearts in sin. I want it. God desires it ».
"My children, pray! All I can tell you is: pray! Know that in your life there is nothing more important than prayer "(December 25, 1983).
The prayer that Our Lady asks more than all the others is the Rosary. She asked for it in Lourdes, in Fatima and now in Medjugorje. Only here in Medjugorje did she ask not only the daily Rosary, but the Rosary in the family and the complete Rosary: ​​joyful, painful and glorious mysteries. In 2002 St. John Paul II introduced the luminous mysteries.
Why does Our Lady give so much importance to the Rosary? There are many reasons.
One reason is that the Rosary is one of the most powerful weapons against Satan and evil in the world.