Putin's Warns: "How do you not understand that the world is being pulled in an irreversible direction? " ..Head of Russian Orthodox Church talks of "end of the world is near" … Tells Putin events "Already visible to the naked eye"
Vladimir Putin: You people, in turn, do not feel a sense of the impending danger – this is what worries me. How do you not understand that the world is being pulled in an irreversible direction? While they pretend that nothing is going on. I don't know how to get through to you anymore.
The Danger is Real – From Zero Hedge Stephen Cohen: Russiagate promoters clearly also have no regard for America's national security.
This is revealed in three ways:
By loudly and regularly proclaiming that Russia's "meddling" in the 2016 US presidential election was "an attack on American democracy" and thus "an act of war," comparable to Pearl Harbor and 9/11, as recently inventoried by Glenn Greenwald, they are literally practicing the dictionary meaning of "warmongering." Can this mean anything less than that Washington must respond with "an act of war" against Russia? Tellingly, Russiagaters rarely if ever mention the potentially apocalyptic consequences of war between these two nuclear superpowers.
Still more, by their Russiagate accusations against Trump, whom they characterize as a "mentally unstable president," they risk prodding or provoking the president to undertake just such a war against Russia in order to demonstrate that he is not the "Kremlin's puppet."
Meanwhile, by repeatedly stating they do not trust Trump to negotiate with Russian President Putin, Russiagate zealots severely limit his capacity, possessed by all American presidents since the onset of the atomic age, to resolve potential nuclear crises through diplomatic means rather than by military action, as President John F. Kennedy did in the 1962 Cuban missile crisis. (Imagine, Cohen adds, the outcome had Kennedy been so assailed by the allegations being leveled against Trump today.)
---
The end of the world is NEAR: Head of Russian church warns Putin
THE head of a Russian church has warned Vladimir Putin the end of the world is approaching.
Patriarch Kirill has close links with Vladimir Putin
Patriarch Kirill, a top advisor to the Russian leader, urged humanity to come together to save the world in his shock warning.He told worshippers at Christ the Saviour Cathedral in the centre of Russian capital Moscow the coming apocalypse was "already visible to the naked eye".The head of the Orthodox church said: "Today is not the time to rock the boat of human passions. Today is the time to rally all healthy forces."That's why the church, art, culture, our writers, scientists – all those people who love the Motherland – should come together because we are entering a critical period in human civilisation."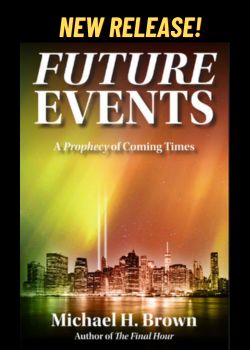 The leader of the church warned the end of the world is near
He said the only hope was that people could work together to avoid "the abyss of the end of history".But the 71-year-old did not specify which threats had triggered his doom-laden prophecy.Mr Kirill became Patriarch of the Russian Orthodox Church in 2009.In 2013 he caused controversy after saying the legal recognition of same-sex marriage was " a very dangerous sign of the apocalypse".
Patriarch Kirill urged countries to unite
Under Mr Kirill the Church has close ties with the Russian state under Vladimir Putin.In 2014 he backed expanding Russia's power in Crimea and eastern before the invasion.Mr Kirill has also led the Russian Orthodox church to a close relationship with Mr Putin over social and cultural issues.This is not the first time he has urged countries to unite.
---
Do not underestimate what is at stake. 
As USA's elite media warn Americans about the dangers of Russian Facebook trolls and election interference, Vladimir Putin has been preparing a speech and a nuclear slideshow to unveil to his citizens their country's advanced military capabilities.
Think about this for a minute. USA media spends endless hours warning American about Russian "Facebook troll farms" while ignoring the real growing military threat posed by Russia that could actually result in millions of people dying. It's just unbelievable and it makes one cry out and wonder: "Where is Walter Cronkite when our country needs him?"…Where are the grown ups?
Putin Defends Christian culture: "We see in United States, that they are taking the way where they deny their own roots, including their Christian roots which form the basis of Western Civilization. 

Faith in God is equal to faith in Satan."




WHY LIBERALS 

HATE PUTIN SO MUCH
Putin Warns:
A break  down  of the western mainstream media cover-up of Vladimir Putin warning journalists of war. The Russian president met with foreign journalists at the conclusion of the Saint Petersburg International Economic Forum on June 17th, and left no one in any doubt that the world is headed down a course which could lead to nuclear war.
---

Vladimir Putin:

You people in turn do not feel a sense of the impending danger – this is what worries me. How do you not understand that the world is being pulled in an irreversible direction? While they pretend that nothing is going on. I don't know how to get through to you anymore.
---
Since you're here …
… we have a small favor to ask. More people are reading Mystic Post than ever but advertising revenues across the media are falling fast. And
unlike many news organisations, we haven't put up a paywall – we want to keep our journalism as open as we can

. So you can see why we need to ask for your help. Mystic Post's independent journalism takes a lot of time, money and hard work to produce. But we do it because we believe our perspective matters – because it might well be your perspective, too.
High quality journalism is essential intellectual nourishment. The generosity of providing such a service without a paywall deserves recognition and supportGiacomo P, Italy
I've been enjoying Mystic Posts for several years now. Today, when so much seems to be going wrong in the world, Mystic Post is working hard to provide truthful Catholic news. I want to support that Robb R. UK
I appreciate there not being a paywall: it is more democratic for the media to be available for all and not a commodity to be purchased by a few. I'm happy to make a contribution so others with less means still have access to information. Annonymous Donator
If everyone who reads our reporting, who likes it, helps to support it, our future would be much more secure.
Thank you
$1.00 $10,00 $25.00 $1,000 – Any contribution makes a big difference.
With a $25.00 donation receive a free miraculous medal. We can really use it – THANKS!