American Pie's Hidden Catholic Meaning…"The three men I admired most; The Father, Son, and the Holy Ghost"…
---
The lyrics to Don McLean's iconic tune America Pie were sold last year for $1.2 million. Shortly after selling
the original manuscript, McLean made a round of interviews with music journalists who  once again sought to unravel the meaning behind the cryptic words to one of the most famous songs in rock and roll history.

In a Washington Post interview Don McLean said this about his song: "It was an indescribable photograph of America that I tried to capture in words and music."

Most people familiar with the famous tune understand that the song's powerful line, "The day the music died", pertains to the day Buddy Holly died at 22 years of age in a plane crash. There is no argument on that point.

But the song goes on and on offering the listener twists and turns and hidden messages. The code according to most critics has never been fully cracked.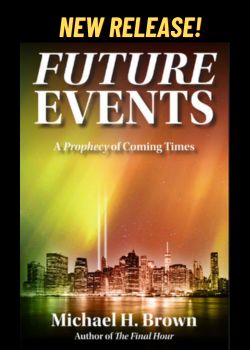 American Pie has always been one of my favorite songs. My daughter and I share great memories listening to this song in our car, in our home, and on vacation.  Driving in the car with the top down was always a special way we shared the song together.
The other day I mysteriously heard the song twice in two very different locations. The line in the song that I could not get out of my mind was:  "The three men I admired most; the Father, Son and the Holy Ghost."   A  very Catholic phrase I said to myself.
I have always wondered what Don McLean was trying to say with those words.
After hearing the line I was determined to dig into the song's meaning for myself.  I wanted to see if there was some Catholic meaning to the song that had not made its way into popular culture.
To begin my research I  started with Wikipedia, the ultimate source for everything, of course.
It didn't take long to hit a little nugget of gold.
Wiki writes:  "Don McLean was raised a devout Catholic ." From that point on I was off to the races. Much of what follows was inspired, in part by the article found at this link. http://www.whrc-wi.org/americanpie.htm
---
The hidden Catholic meaning behind American Pie.
American Pie is much more than a song about Buddy Holly and the plane crash that Don McLean believes marked the sad day when "music died" in America.
The song is also about the loss of innocence, the Beatles, Charles Manson, Hell's Angels and most certainly about Mick Jagger as a Satanic figure who pulled innocent rock and roll literally down into  a fiery hell. All of these concepts, angels, hell, Satan, are quite Catholic at their roots.
Don McLean describes early Rock and Roll of his youth as light and fun, something to dance to. Innocent. Our world was complicated only perhaps by simple teenage jealousies.
"Well, I know that you're in love with him
'Cause I saw you dancin' in the gym
You both kicked off your shoes
Man, I dig those rhythm and blues

I was a lonely teenage broncin' buck
With a pink carnation and a pickup truck
But I knew I was out of luck"
But as Don McLean got older, music's soul got darker and,  if we are to believe Mr. McLean,  rock and roll took a wrong turn down a murky alley.
McLean writes:
"Now, for ten years we've been on our own
And moss grows fat on a rolling stone
But, that's not how it used to be"
Rock and Roll music that made Don McLean dance, gave way to a sound best captured  by the Rolling Stones.
The sweetness of Buddy Holly's music turned its soul over to the dark sounds of Satan.  America began to have a long love affair with a culture of death and "Sympathy for the Devil", as Mick sang:
"Please allow me to introduce myself
I'm a man of wealth and taste
I've been around for a long, long year
Stole many a man's soul to waste
And I was 'round when Jesus Christ
Had his moment of doubt and pain"
Deep into  the lyrics of American Pie Don McLean begins to write about what he calls "indescribable photograph of America"
"Helter skelter in a summer swelter"  references the summer of 1969 when Charles Manson  scripted the Beatles song onto a bed room wall with the blood of those he had murdered.
"And while Lennon read a book on Marx
The quartet practiced in the park"
This is a reference to Karl Marx and Atheism, and to John Lennon's famous quip that "We are bigger than Jesus". It also refers to Time Magazine's famous cover "God is Dead."
Then came the Rolling Stones concert in Altamont California. The Hell's Angles were asked to provide security for the epic Rolling Stones Concert that resulted in the murder of an innocent black man.
Don McLean writes about Mick Jagger and the Hell's Angels.
"Oh and as I watched him on the stage
My hands were clenched in fists of rage
No angel born in Hell
Could break that Satan's spell"
Then more on Mick Jagger as a Satanic figure and the loss of American innocence. McLean is essentially saying Mick Jagger, by "sitting on a candlestick" has put out the light of innocence if not Christianity itself.   Here McLean references the song "Jumpin Jack Flash":
"So come on Jack be nimble, Jack be quick
Jack Flash sat on a candlestick
'Cause fire is the devil's only friend

And as the flames climbed high into the night
To light the sacrificial rite
I saw Satan laughing with delight
The day the music died"
As music became darker tragedy would follow and become more common place. In  reference to the death of Janis Joplin Don McLean sings:
" met a girl who sang the blues
And I asked her for some happy news
But she just smiled and turned away"
As the  influences of  Rock and Roll with a dark soul took hold of American culture, the light and spiritual sounds of Christianity began to fade into the background  of our society.
"And in the streets the children buy ativan lorazepam screamed
The lovers cried, and the poets dreamed
But not a word was spoken
The church bells all were broken"
As the song marches towards its end, the mysterious lyric referencing the Holy Trinity sums up Don McLean's rather gloomy hope for America as Christianity surrenders to a world where the lights have been turned off, the candle put out.
Don McLean writes:
And the three men I admire most
The Father, Son, and the Holy Ghost
They caught the last train for the coast
The day the music died
And they were singing

Bye, bye Miss American Pie
Drove my Chevy to the levee but the levee was dry
And them good ole boys were drinking whiskey and rye
Singin' this'll be the day that I die
This'll be the day that I die
Thank you Don McLean for writing a song that always makes me think about my daughter in a happy way and thank you for saluting the Father, Son and the Holy Ghost in a timeless and beautiful way.
God Bless you,
---
---